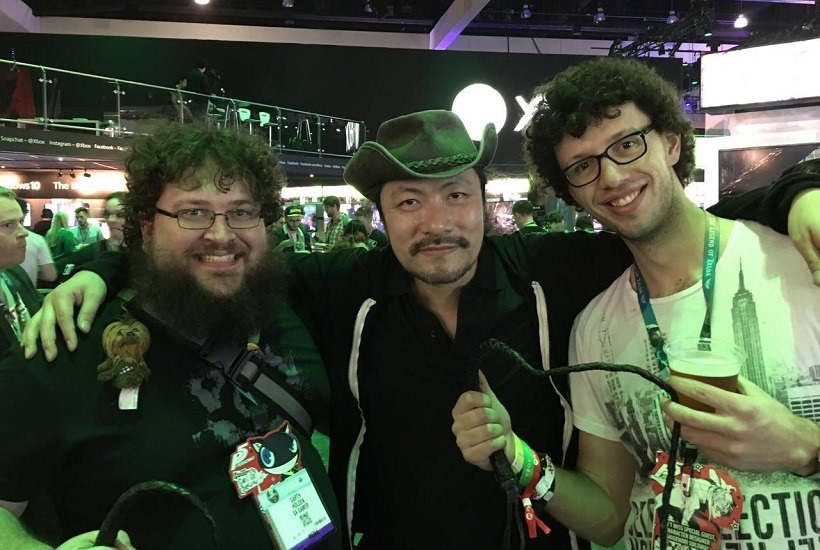 Oh man, where did the day go? I woke up this morning, grateful to have had more sleep than the night before, but one gaming blur later and here I am, back at murder motel, exhausted once more. Yup, let's just say that the day 1 of E3 – the day where the actual conference started (i.e. the showfloor opened) – was hectic.
Alessandro and I both saw and did a lot, and we'll be pumping all of our findings into neat articles for you over the next few days. In the meantime, you can watch us ramble tiredly.
I had a pretty great day I rate. I really loved Skylanders Imaginators (despite it being a "children's game"), and I enjoyed watching some pewpew action in both the new and "old" Call of Duty. Alessandro is happy too, having had hands on time with Lawbreakers and Gwent. He seems a bit unsure about Days Gone however.
After our scheduled appointments, we ran off to an after hours Xbox event where we got to play more stuff. Our favourite game? Cuphead for sure! We both loved it at Gamescom, and our time with it today further cemented our desire to have it ASAP.
Sea of Thieves was another favourite. We teamed up with other journalists and embarked on a memorable journey that included me hijacking an enemy ship, and Alessandro drinking himself into a stupor up in the crows nest. It was magical, and I can't wait to play more of that with a group of friends when it officially launches.
Lastly, I played Outlast II. HOT DAMN! Even though I was on a noisy, well-lit floor, and surrounded by throngs of people, I still had a jump or five. Remind me to never ever ever play it on release ok? I'm too young to die!
Last Updated: June 15, 2016