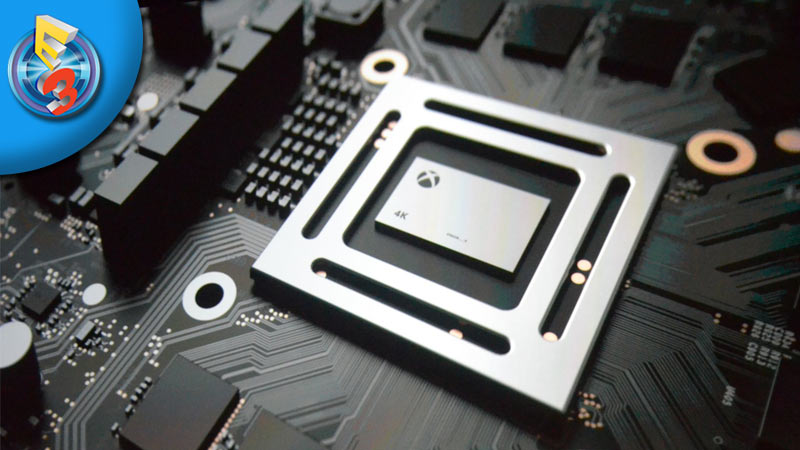 While the boys on the ground attempt to elbow their way out of the Galen Center, here at home we're wrapping things up. But if you missed the live coverage of Microsoft's press conference, never fear! Here's everything you missed, all in one place.
First up, confirmation that the Xbox One S is real, and going to retail from August for $299. There's even a pretty video about it.
Where do you go from there? Why Gears of War 4, of course. The biggest announcement had to be that PC and Xbox One will have full coop cross play at launch – play through the campaign and even horde mode with friends. And, whether you're playing on PC or Xbox One, you can use a custom Gears of War 4 controller.
Here's a sexy new trailer for Killer Instinct, too.
Forza Horizon 3 is looking pretty damn gorgeous, and it's coming on 27 September.
ReCore finally showed off some gameplay, and I can tell you now that I will probably suck at the platforming bits. But it's looking strategic and way deeper than I thought initially. I'm even more excited.
We got a quick look at the Final Fantasy XV E3 demo, but I'm sad to say it didn't really blow me away. Here's hoping that the guys get a better look at it on the show floor.
Onwards and upwards, Xbox Live is getting some cool new updates. But even more interesting – Minecraft is getting a "friendly update", allowing users on iOS, Android and PC to all play together.
Speaking of indie gaming, there's a whole range of games coming via ID@Xbox.
The biggest indie of them all, CD Projekt Red, has also announced a new Witcher game. Okay, not quite. But we are getting a stand alone Gwent game.
Dead Rising 4 is coming, and it looks… a lot like Dead Rising 3. But that's a good thing. Just watch this silly trailer for it.
Scalebound is also looking like they're making epic-scale (I'm sorry, I'll leave now) battles. The coop is beautiful, although the combat looks rather precise. Or maybe I'm just seeing things – what do you think? Also, here's a bunch of annoying talking heads who aren't helping to sell the otherwise delightful-looking nautical adventure that is Sea of Thieves:
State of Decay 2 is coming! Just when you thought the zombie apocalypse was old, tired and overdone, there's another game. And here's the trailer for it.
I honestly know nothing about Halo Wars 2. No wait, that a lie. I know it's coming 21 February 2017. Plus, it's getting a Beta that you can try out this week. Oh, and there's a new trailer or two to watch.
Finally, Project Scorpio. It's real. Xbox is making a stronger console, but not calling it a new console generation. Nope, it's still an Xbox One, and games releasing on Scorpio will be compatible with Xbox One and Xbox One S, but this one is super powered.
And that's all folks. I was more impressed with the character shown by all the big wigs, all wearing rainbow pins in solidarity with the Orlando victims. But whether you loved or hated the press conference, you've got to admit that Xbox really brought a big challenge to E3.
Cross Play is one of the most requested things gamers moan about, and Sony will have to do a lot to match that pledge from Microsoft.
Last Updated: June 13, 2016