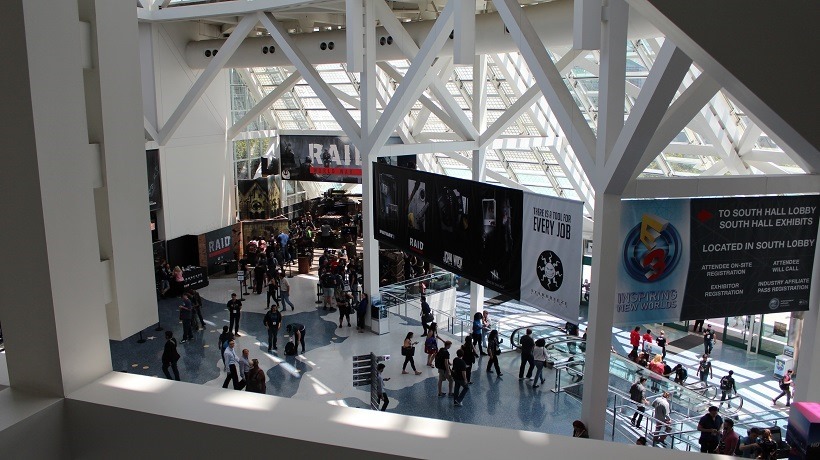 One thing I've always wanted to know about E3 is how it looks on the inside. How big is the venue? How many stands hide within? I've covered the conference from South Africa over the past three years, but watching streams and such gave me no real sense of scale. Now, I've had the opportunity to fly out to Los Angeles to experience the event first hand.
It's… surprisingly smaller than I expected. Don't get me wrong though, the Los Angeles convention is still huge – I just thought it would be a lot bigger.
Want to see it for yourself? Of course you do!
What? You're not a fan of videos? Don't worry, I grabbed a whole lot of pictures too…
Rad huh? There were so many cool stands! It's actually quite unreal how much effort went into some of them.
The Mafia III stand for example, proved to be an authentic slice of the late 60s. The one part of it had old school television sets in a window store. They weren't just boring old props – they were actually powered, and broadcasting relevant footage from that era.
The Zelda stand too, was, in Alessandro's words, stunning. I never got to see it up-close sadly, because the queue to get in was around four million miles long. Press only got in by appointment, and, well, I never had one. Anyhow, according to Alessandro, there was a dynamic weather system. It simulated day and night in the booth, along with random thunder storms. Besides that, the props within looked amazing – I could actually see them from afar.
Did E3 meet my expectations? Absolutely, and then some! I consider myself very lucky to have cracked an invite, and I'm so happy I got to experience the show first-hand. My legs hate me for all the walking I did, but it was so worth it!
Last Updated: June 17, 2016