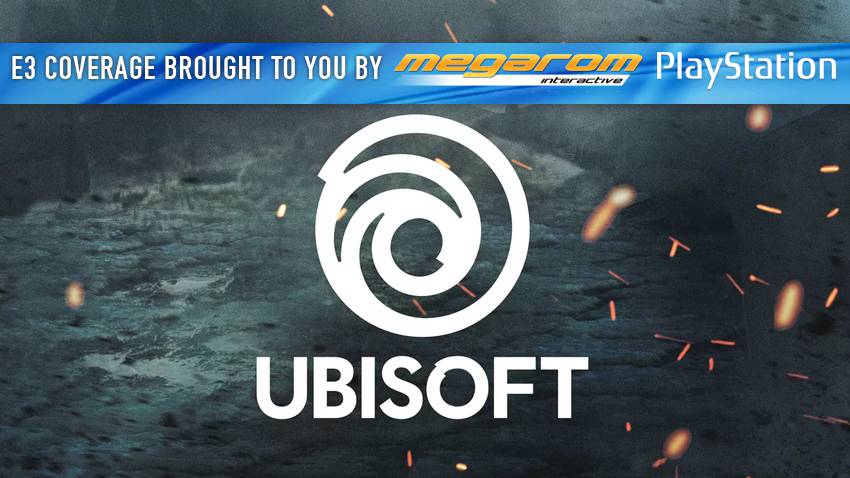 E3's penultimate conference may have been one of its very best. It was weird, wacky and oh so French in its execution as publisher and developer Ubisoft took to the annual stage once again. Only this time without Aisha Tyler or her Girl Wood hashtag. I mean, what is life even if Aisha Tyler's winning smile isn't making me love video games?
Even without the presence of the best Whose Line Is It Anyway hostess with the mostess, Ubisoft still rocked their hour of reveals. I like to think that a good press conference should be both entertaining and informative, something that was clearly present today. From Far Cry 5's confusing about-turn on its tonal direction through to a 2 Crew 2 Furious sequel that seems to have expanded its racing to land, sea and air, Ubisoft had plenty to show off. I mean, that tag team action between legendary Nintendo designer Shigeru Miyamoto and Ubisoft boss Yves Guillemot. Entertaining madness.
Perhaps its most important reveal, however, was its very last game for the show. A game that people had been waiting years and years for, as Beyond Good and Evil 2 was finally revealed with a glorious gun-toting monkey of a trailer. Say what you like about Ubisoft, but anyone working on a game at that company is there because of their passion.
Passion which Ubisoft is very much in danger of losing should Vivendi succeed in its ongoing hostile takeover attempts. Ubisoft boss Yves Guillemot once again reiterated how creativity and artistic freedom is tied to the creation of franchises such as Assassin's Creed and new nautical games like Skull and Bones, a passion that was reflected in the show itself.
What did you think of Ubisoft's press conference this year? Let us know below in the comments.
Need more E3 in your life?
Check out our E3 2017 portal powered by Megarom Games and PlayStation
Last Updated: June 13, 2017