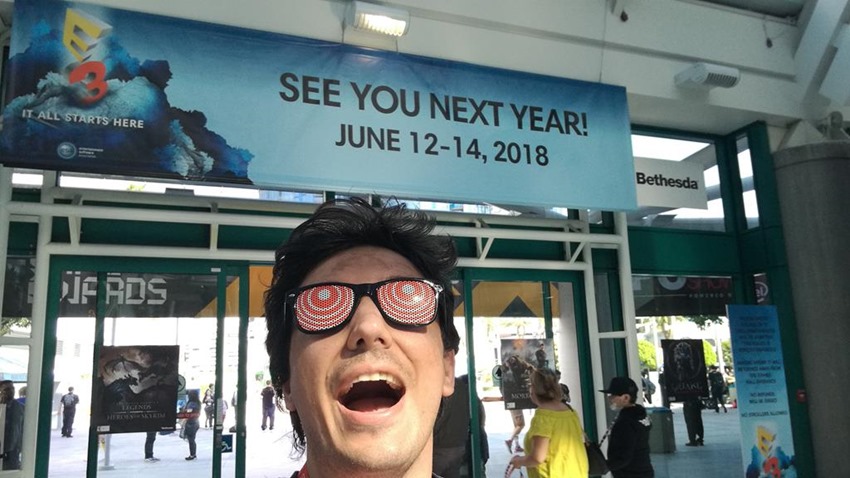 Last year saw a monumental shift in how E3 operates, putting an end to years of debates about the relevance of the grandest gaming show of them all. Opening the doors to a select few thousands of fans, E3 invited trade, media and the public to sample the wares on the various stage floors. And as busy as it was inside, as mind-boggingly mental as it was to navigate those halls in an attempt to make it on time to reach an appointment…It was actually very very cool.
It may have been more cramped than a Hong Kong flat party, but E3 felt alive and energised. The showfloor was buzzing, people were having a good time and the venue felt like a prime example of what video games were supposed to do: Connect with people. This year, you can grab a second chance at experiencing the mania of E3. Provided that you have enough green in your wallet that is.
Tickets go on sale on February 12 at 12 PM ET/ 7PM CAT. Last year saw 15 000 tickets go on sale, but the Electronic Software Association has not revealed how many will be available in 2018's edition of the show. What is known, is that the first 1000 tickets sold will retail for $150, with the rest of them costing a cool $250 afterwards.
So what does your dollar dollar get you? if it's anything like last year, expect show floor access, a chance to sit in on panels and entrance to Geoff Keighley's Coliseum event that features the cream of the video game crop talking about the greatest interactive medium in existence. That'll run from June 12-14 in the City of Angels, Los Angeles.
Bonus fact: You might even get to meet me, as I'll often be spotted rubbing butter on my massively inflated ego so that I can squeeze it through hallways. Yes, that's right. Stroke my hair and bask in my knowledge of Chinese toy manufacturers. Anyway, with four months left on the clock, there's a lot to look forward to.
With press conferences spread throughout the weekend before E3, expect plenty of announcements from the biggest players in the industry: Microsoft, Sony, Ubisoft, Nintendo, Devolver, Bethesda and more. Man, I hope this year I remember not to wear a white T-shirt to the Devolver press conference.
Need more E3 in your life?
Check out our E3 2017 portal powered by Megarom Games and PlayStation
Last Updated: February 7, 2018