The online media and entertainment group showed off some of the smaller games to come to E3 and they look like a great time.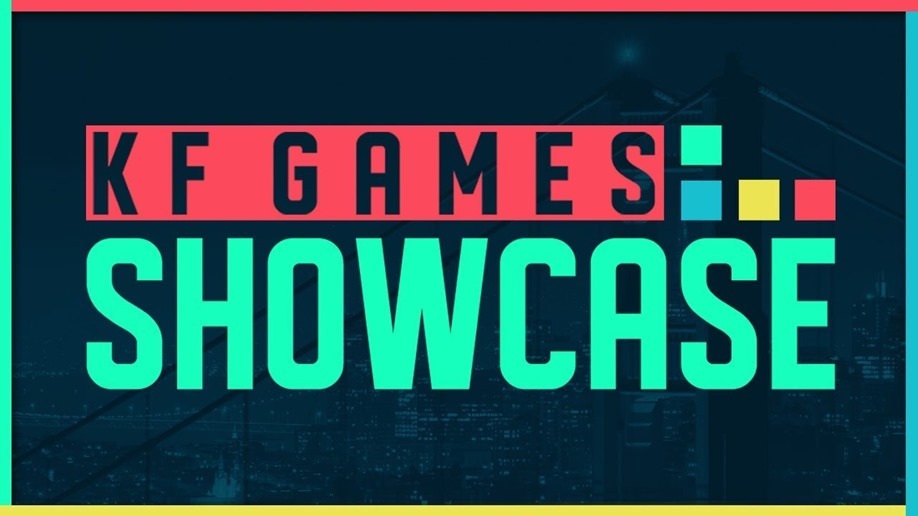 Helmed by Greg Miller, known for his enthusiastic love of all things videogames and pop culture, the Kinda Funny Showcase was a breath of fresh air when compared to the rest of E3's events. After watching nearly all the press conferences, I'm struck by just how safe everything felt. Publishers are throwing out games that seem formulaic and kinda uninspired, with very few new ideas taking centre stage. This is probably because most of the big publishers are pumping most of their resources into software for the rapidly approaching next generation. So I was incredibly pleased to tune in to the Kinda Funny Showcase and seem some real mould-breaking creations.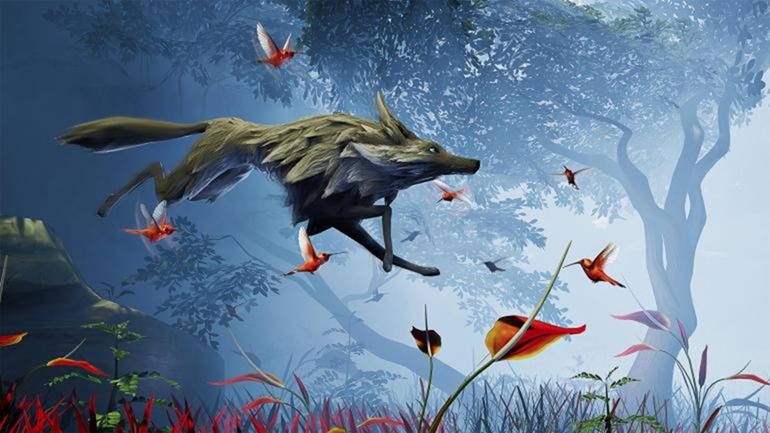 Designed as a way to offer small developers a platform to show off their newest projects, KFS gave audiences a huge list of games to look over, each having their own brief moment in the spotlight. With over 60 games on display, I thought it would be handy to collect all of them in one simple list so as to better keep track of what exactly was shown and when we can expect to get out hands on these indie darlings.
Bloodroots: A violent, action game that will feature a plethora of environmental and improvised weapons to dispatch your foes in increasingly violent ways. (2019; PC, Switch)
Hamsterdam – Paws of Justice: A brawler, beat-em-up starring a Hamster who also happens to be a Kung Fu master (1 August; Switch, PC, Mobile)
Speed Brawl: A 2D combat racer that pits elite fights against each other in a frantic race to the death (Available now; Switch, PS4, XBO, PC)
Wave Break: A vibrant combination of the classic Tony Hawk games and the action-packed lunacy of Hotline Miami (2019; PC, PS4, XBO)
Super Space Club: A beautiful low-poly shoot-em-up with a great style and some fresh lo-fi beats (2019; PC, Mac)
A Dual Hand Disaster: Trackher: A bizarre and punishing shoot-em-up where players control two ships at the same time (Available now; Switch)
Looking for Heals: A rogue-like dungeon crawler where the healer is the one to call the shots (Available in Early Access; PC)
One Night Stand: A port of the visual novel that explores the awkwardness and vulnerability around intimacy with a stranger (2019; Switch, PS4, XBO)
The Inner Friend: A console port of the mind-bending and surreal psychological thriller about trauma and repressed memories (2019; PS4, XBO)
Aground: A top-down survival game that challenges players to craft and build their way to survival (2020; Switch, PS4, XBO, PC Mac, Linux)
Refractor: A puzzle platformer inspired by Metroidvanias and a map that can be controlled by the player (2020; Switch, PS4, Switch, XBO, PC)
Pig Eat Ball: A console port of the top-down action-adventure about disguises, eating and projectile vomiting (2019; Switch, PS4, XBO)
Standby: A furiously fast and frenetic platformer being ported onto the Switch (1 August 2019; Switch)
Demagnete: A virtual reality puzzle game about magnetism and finding your way out of a mysterious underground cavern (2019; Oculus, PSVR, SteamVR, Valve Index)
Falcon Age: A PC port of the action-adventure game about a teaming up with falcon to destroy a corrupt regime (No release window ;PC, Oculus, SteamVr, Steam Index)
The Walking Dead Onslaught: A VR take on TWD with an original story and action-adventure gameplay (2019; SteamVR, PSVR)
Battlewake: A VR take on piracy and crime on the high seas being ported over to the PS4 (2019; PSVR)
Rawmen: A combination of Splatoon, food fights and many naked men all duking it out to see who can spread their soup the furthest (2019; PC)
Afterparty: A narrative heavy game where players will have to outdrink Satan to escape Hell (2019; PC, PS4, XBO)
Trigger Witch: A cute yet surprisingly brutal twin stick shooter (2020; Switch)
Solace State: A visual novel about a young hacker trying to find her friends in a dystopian surveillance state (2020; PC)
Freedom Finger: A music-driven, side scrolling shooter in which players command a massive middle finger space ship equipped with a slew of unique weapons (2019; PS4, XBO, PC)
Ribbiting Saga: A SNES inspired adventure game, drawing from classic Legend of Zelda games except you play as a frog (2020; PS4, XBO, PC)
Wooden Nickel: An old, school Western themed adventure game: (No release window; PS4, XBO, PC, Mobile)
Etherborn: A surreal and hypnotically beautiful platform game all about shifting perspectives (July 18th 2019; Switch, PS4, XBO, PC)
SkateBIRD: A skateboarding game inspired by old Tony Hawk titles, except your play as a tiny bird in an environment that's too scale with you (2020; PC)
The Gardens Between: A limited edition release that will see the brilliant puzzle-platformer ported onto the Switch (No release window; Switch)
Renaine: A challenging and fast paced platformer that's all about persistence and overcoming failure (2019; Switch, PC, Mac, Linux)
Starstruck: A musical rhythm game that will see players taking on a massive hand and crushing everything in their path (2019; PS4, XBO)
Sneaky Ninja: A 2D stealth platformer that is taking design inspiration from both Mark of the Ninja and Mario games (2019; Switch, PC)
UnderMine: An action-adventure rogue-like RPG that seems to combine Spelunky and Moonlighter (Early Access in 2019; PC, Mac, Linux)
Monster Prom 2: Holiday Season: The sequel to fantastic and massively popular Monster Prom surpassed all Kickstart goals and will be seeing a release soon (2020; PC)
Summer Catchers: A rhythm based racing game about finding the ever elusive season of Summer (2019; PS4, XBO, PC)
The Sinking City: A combination of Sherlock Holmes and Lovecraft's cosmic horror universe, this looks to be shaping up like the best interpretation of Cthulhu into a video game setting yet (June 27th 2019; PS4, XBO, PC)
Fling to the Finish: A co-operative racing game where teammates are tied together and forced to fling each other around to move forward (No release window; PC)
Gunsport: A self described "mini online esports", this game seems to play almost like volleyball but with guns (2020; PS4, XBO)
Bombfest: Will see players taking on each other in a battle to the death as they try to knock each other out of ring with timed explosives (DLC coming later this month)
Lonely Mountains: Downhill: A more toned down and relaxing version of the Trials games as players embark on a journey with their bike across scenic vistas while trying not to crash (2019; Switch, PC, PS4, XBO)
StarCrossed: A two-player game about characters that are head-over-heels in love but can't be together (2019; XBO, PC, Mac, Linux)
Police Stories: A top-down shooter that will require planning, precision and strategy to win the day (19 September 2019; Switch, PS4, XBO, PC)
Brave Earth: Prologue: A challenging action game inspired by NES games such as Castlevania and Ninja Gaiden (Coming soon; PC)
Astalon: Tears of the Earth: A love letter to action platformers of the 80's, players will take on the roles of three unique heroes to challenge a dark tower and save their village (2019; Switch, PS4, XBO, PC, Mac, Linux)
Treachery in Beatdown City: A combination of beat-em-up action gameplay and strategic turn-based action in this homage to simpler games from simpler times (2019; Switch, PC, Mac, Linux)
Tamarin: A third-person action-adventure game where players will have to fight to rescue their families from the insect invasion (2019; PS4, PC)
Stoneshard: A turn-based rogue-like RPG where players will have to survive horrific dungeons and managed their personal caravans all the while trying to remain sane (7 November 2019; Switch, PS4, XBO, PC)
Stronghold: Warlords: A real-time strategy game where players will try to conquer Japan while building and maintaining a castle and keep of their own (2020; PC)
Lucifer Within Us: A mystery game that will see players taking on the role of a "digital exorcist" as they solve murders and purifying possessed souls (No release window; PC)
Half Past Fate: A narrative focused adventure that follows three couples as they fall in love over a range of different timelines (2019; PS4, XBO, PC)
Superliminal: A puzzle game that sees players' perspective constantly being shifted as they attempt to solve a series of environmental puzzles (Coming soon)
Undying: A tragic game about a mother trying to teach her son to survive as she slowly dies due to an infection from a zombie bite (Early access in 2020; PS4, XBO, PC)
Castle Storm 2: The sequel to the hit tower defence game that came out back back in 2013, players will be able to participate in 4-player co-op and competitive game modes (2019; Switch, PS4, XBO, PC)
Mare: A visually stunning VR game that seems to have been inspired by classic adventure games ICO and Shadow of the Colossus (2019; Oculus)
Deliver Us to the Moon: An adventure game in which players will take on the role of a lone astronaut abandoned in space and trying to figure out how to make it back to Earth (2019; PS4, XBO, PC)
Recompile: A unique metroidvania where you'll play a computer program trying to escape from a corrupt and slowly deteriorating system with intense combat, platforming and a branching narrative (2020; PC)
Foregone: A beautiful 2D amalgamation of the Souls-like genre and hack-and-slash game Diablo, Foregone will emphasise combat, exploration, weapons and skills (No release window; PC)
Relic Hunters Legend: An online looter-shooter RPG featuring four player co-op, a unique art style and an isometric camera (2020; PS4, XBO, PC, Mobile)
Warborn: A tense strategy game that features giant mechs fighting it out in turn-based encounters over a hexagonal overworld map (2020; Switch, PS4, XBO, PC)
Lost Ember: Explore a destroyed world by taking the forms of different animals and travelling through a variety of unique environments (19 July 2019; Switch, PS4, XBO, PC)
Adam's Ascending: A story heavy game about doubt, fear and disbelief, Adam must survive and explore his environment if he wants to make it home alive (No release window; PC)
Need more E3 in your life?
Check out our E3 2019 portal
Last Updated: June 12, 2019