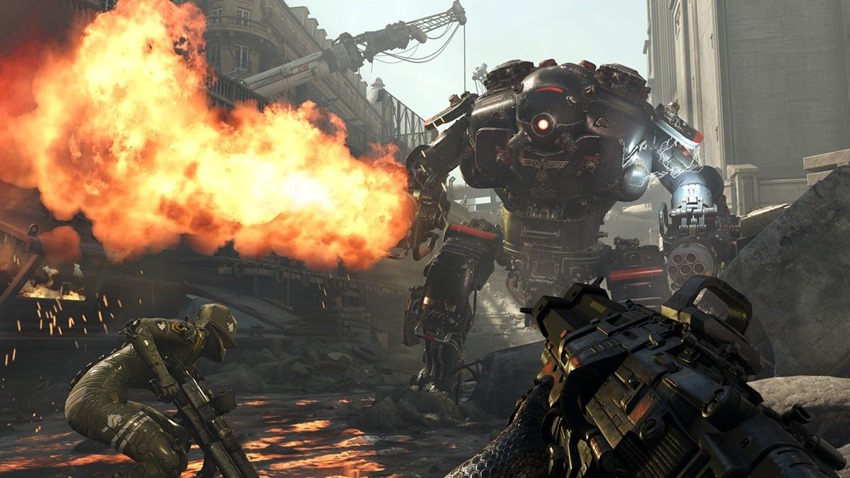 Wolfenstein and the Nazi-killing escapades of B.J Blazkowicz have never been better thanks to MachineGames. Both The New Order and The New Colossus have been tight shooter romps with a delicate mix of old and new; Blending stealth gameplay with punchy first-person shooting, wrapped up by strong writing and captivating characters. But Youngblood isn't about the past. Instead, it's forging a new future for Wolfenstein. By opening to co-operative play, two new protagonists and more role-playing elements, Youngblood certain feels different. But nothing screams that more than its sandbox-like stages.
A 30-minutes hands-on demo (played in co-op with another player) let me explore an ornate casino in the sky, as new protagonists Soph and Jess take on their first big mission in the search for their father. Both these two new leads strike a different tone to their dad, which was made evident by their first Nazi kill. They both hesitate when presented with finally having to go through the act, but immediately burst into roaring laughter at the sight of an exploded head. This had the chance of coming off as a jarring transition, but the characterization of these two and their chemistry made it feel genuine. Which is fortunate, given that the rest of the mission was all about them getting very comfortable with killing.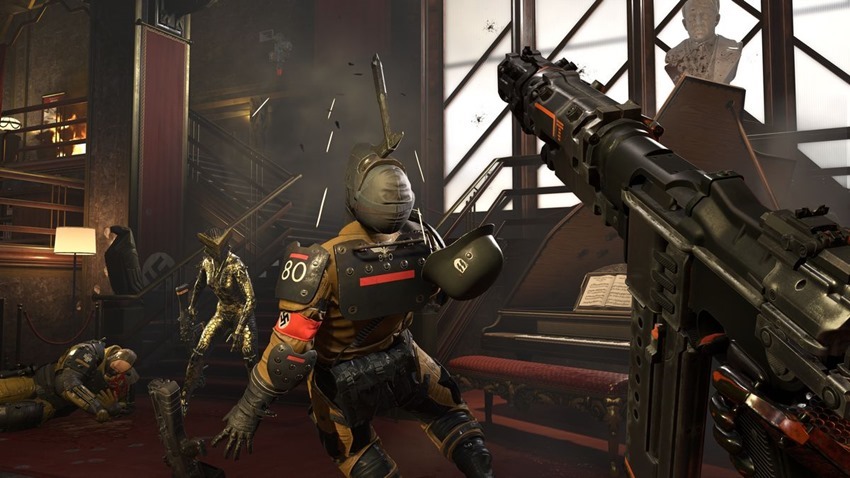 Playing Wolfenstein co-operatively doesn't shake up how you play that much, but it does give you a lifeline in more gruelling encounters. Being stopped now doesn't immediately mean that you must change to more aggressive tactics, as a well-timed save from your partner can quietly take out the enemy in question and keep things stealthy. It works less when Youngblood must regroup you for the way forward. Interacting with a lever for a door, for example, and having to wait for your partner is an antiquated way to deal with this, breaking up the pacing in an unappealing way.
Which is a shame, since Youngblood's first level on show here certainly is designed for you to create your own pace through it. With more avenues to take and multiple flanking opportunities, the influence of Arkane Studios and their excellent level design is clear. You're given much more freedom to hunt your prey than in previous Wolfenstein games, and you can start engagements on your terms when you choose. There are also multiple ways to completely avoid some enemy encounters, although not to the point where you can circumvent them entirely. This added depth to Wolfenstein's levels coalesces well with its established stealth gameplay, which feels more robust as a result.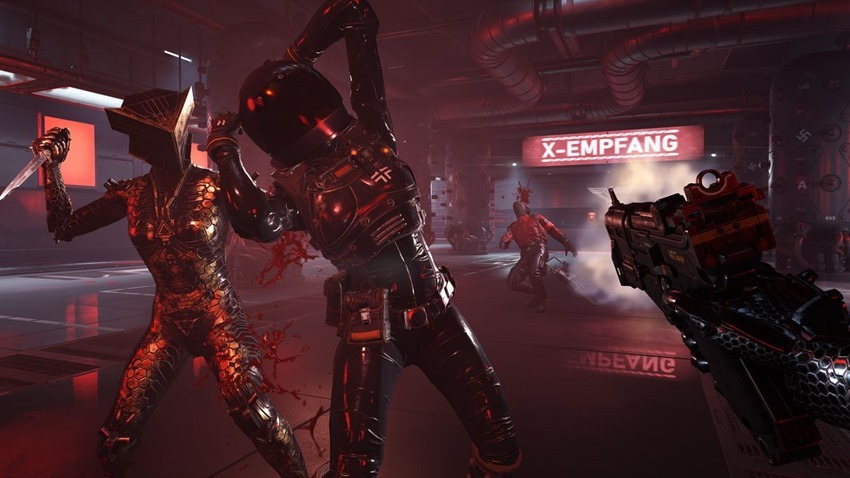 At the end of the mission in question, Youngblood transitioned to a Parisian district which is supposed to act as a central hub that you can freely explore in-between missions. Although we weren't given enough time to see much, we were told by MachineGames representatives that this area will be filled with interesting side activities and secrets to uncover. Although not explicitly stated, I wouldn't be shocked if this acted similarly to the small hubs in Dishonored 2, which you fought through on the way to larger set-piece levels.
There's a lot more to Youngblood that makes it stand out there, especially when it comes to how you can customize your character with perks and abilities, how the two synergize to help each other in battle with damage and health buffs, and how the story will evolve past the series' no missing poster boy. The good news is that there isn't that long to wait to see how these elements will settle, with Youngblood set to release next month on Xbox One, PS4, Nintendo Switch and PC.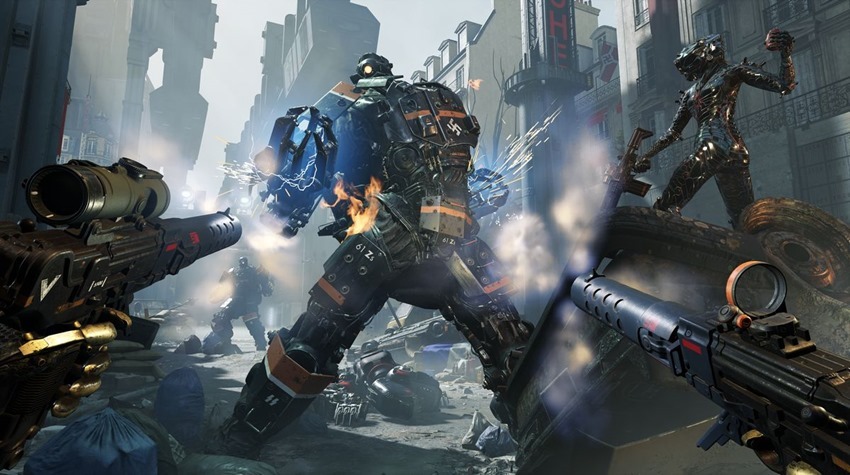 Need more E3 in your life?
Check out our E3 2019 portal
Last Updated: June 18, 2019