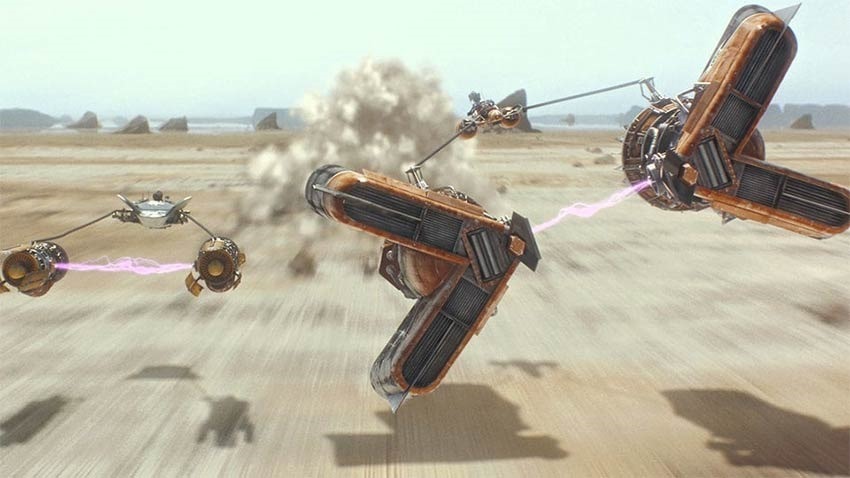 This weekend saw a muted Star Wars day, in part because it was over the weekend, and also in part because of Chewbacca actor Peter Mayhew's unfortunate passing. Still, if you're in the mood for a lot of Star Wars, EA's dropped a dozen or so games into its Origin Access vault.
"Coming to The Vault in a galaxy not so far away: strategic, cinematic, laser-blasting Star Wars games," says EA in the latest update to its Origins Access vault. "Our growing collection already includes 20+ Star Wars titles, but now we're adding even more games."
The list of games are available to Origin Access Basic and Premier subscribers, but Xbox's EA access subscribers are left in Tatooine's dust. Here are the new games added:
STAR WARS™ Jedi Knight: Jedi Academy – Your Jedi training begins as you seek to stop the Disciples of Ragnos. Customize your character, build your lightsaber, and protect the galaxy.
STAR WARS™ Battlefront II (Classic, 2005) – For the Republic! Fight for the elite 501st Legion and deploy onto classic battlefronts from across the stars.
STAR WARS™ Republic Commando – Lead an elite squad of Republic Commandos in this first-person, single-player story set during the Clone Wars.
STAR WARS™: Rogue Squadron 3D – Take to the stars as you dogfight in your favorite starfighter against elite Imperial pilots.
STAR WARS™ – Dark Forces – Go on a covert mission to stop the Empire from building a massive army in this first-person shooter.
STAR WARS™ Shadows of the Empire™ – The reign of the Dark Prince Xizor begins in an adventure full of classic Star Wars locales and modes.
STAR WARS™ X-Wing Alliance – Punch it! Give the Empire everything you've got in the Millennium Falcon and take on the second Death Star.
STAR WARS™ Jedi Knight: Mysteries of the Sith™ – Guide Mara Jade through her apprenticeship as a Jedi Knight. Unlock new powers with the Force and protect the Rebel base from the dark side.
STAR WARS™ Galactic Battlegrounds Saga – Lead real-time strategy battles in the Galactic Civil War and Clone Wars.
STAR WARS™ Starfighter – Build an uneasy alliance in order to protect a peaceful planet. Deploy vast armies over land, sea, and sky to succeed.
STAR WARS™ Episode I Racer – Race through unique worlds from the Star Wars galaxy, but watch out for methane lakes, meteor showers, and Tusken Raiders! Now, this is podracing!
STAR WARS™ Rebellion – Vie for the support of over 200 worlds in this strategy game in order to command the galaxy as you see fit.
If that tickles you, you can subscribe to Origin access for R48.50 a month or R299 a year, while the Premier tier will set you back R199.50 a month, or R1199 per year. Subscribing to the basic version will give you access to 120 games, while new EA games get a 10-hour trial. On the premier tier, players will have full access to new games for as long as their memberships are valid.
Last Updated: May 6, 2019