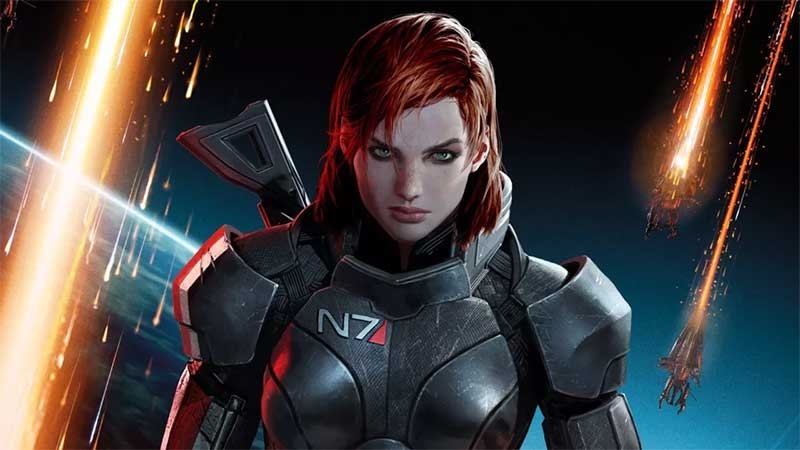 EA's not big on releasing remasters, as many of its competing publishers are. Remakes and remasters have become big business in the games industry, especially this generation. EAm howeverm  says they'd rather push forward than rerelease old games.
Here's what Peter Moore said in October last year:
"Remakes, because of who we are, and this broad portfolio of intellectual property…you add all that together, I don't know where we find the time to do remakes. We're a company that just likes to push forward."
That killed the hopes millions of players have for a remaster of the Mass Effect trilogy, arguably one of the most requested rereleases. Hope was reignited just this month, with Executive Vice President for EA Studios Vice President Patrick Soderlund suggesting EA might be a little more open to the practice. Here's what he said:
"What's changed is that there is proof in the market that people want it. There were some that did it before, but I think there is even more clear evidence that this is something that people really want. … I can't announce anything today, but you can expect us most likely to follow our fellow partners in Activision and other companies that have done this successfully"
[Update] Moore's comments were made before Soderlund's, but onlypublished yesterday – so there's hope yet.
Peter Moore has now gone back on that, reiterating his statement on remasters from last year.
"Is there demand? Yes, there's thousands of people who want it," he told IGN (via Gamespot) on the prospect of a Mass Effect Trilogy remaster. "Do we need millions? I don't know. Our blinders are on and [we are] looking toward future. If you allow yourself to take the easy road – not to diss remastering great franchises – but there are so many opportunities for us to have people go to something else.

"We want to focus on the future and delivering new IP and new experiences. There's easy money to be made all over this industry, but the real focus should be on being player-first and focused on delivering new IP and new experiences."
Moore believes the company could make an "easy buck" by remastering Mass Effect – and he'd be right. But that's not quite what they want to do.
"Can we make an easy buck on remastering Mass Effect? Yes. Have a thousand people asked me that? Yes, they have," he said."We just feel like we want to go forward. There's a little thing called Mass Effect Andromeda that we're totally focused on at BioWare and it's gonna be magnificent."
That seems like that then – until Investors decide they want more money, that is. MAss Effect Andromeda is out in the first quarter of 2017, apparently. We've not seen much in the way of actual gameplay yet.
Last Updated: September 1, 2016