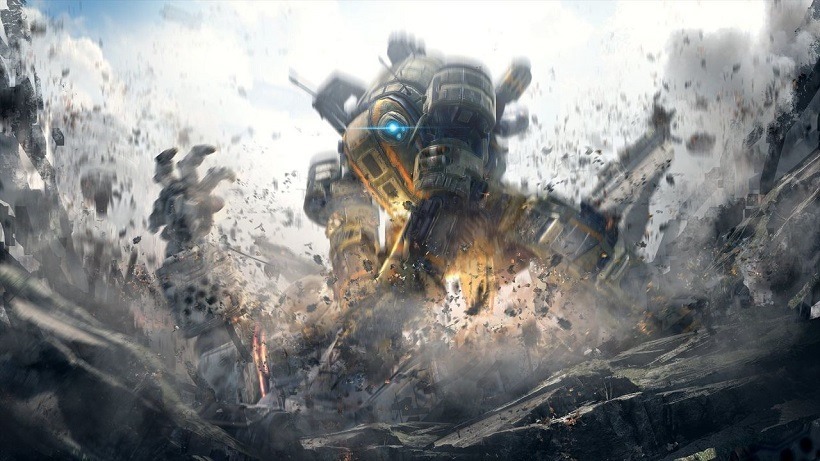 Confusing naming aside, EA has a pretty packed schedule ahead of them leading up to the end of the year, headlined by two very different, but very exciting shooters. Battlefield 1 was revealed a few weeks ago to rousing acclaim, with the series turning back the dial to the first World War for a more grounded, authentic take on the conflict. Titanfall 2 then couldn't be more different with its sci-fi centric setting and ridiculous mech combat, which is why EA doesn't see the two as competitors.
And that's good, because they'd be committing suicide by releasing them so close to one another if they did. Speaking at 2016 edition of the Bank of America Merrill Lynch Global Technology Conference, Electronic Arts Chief Financial Officer Blake Jorgensen revealed that the Respawn developed sequel will be launching within three weeks of the DICE made shooter. Although he didn't make specific mention whether that meant before or after the October 21st release date, he did hint at enveloping the launch of Call of Duty: Infinite Warfare.
That's out on November 3rd, which could indicate that EA intend to release Titanfall 2 the week after. That would certainly put some pressure on the Activision shooter, with Titanfall 2 matching it far more closely from a gameplay perspective than Battlefield 1. It would take a lot to draw fans from the annual shooter, but if EA makes a convincing statement with the reveal of Titanfall at E3 in a few day's time, that could certainly change perspectives.
It's a bold strategy, because it could just as easily backfire. Should Titanfall 2 not draw the crowd it expects from launching so close to the mega franchise that is Call of Duty, it could be tickets for the sequel before the gates have even opened. EA is pretty confident that it doesn't clash with battlefield 1, but that might not be the biggest worry right now.
Titanfall 2 is coming to Xbox One, PS4 and PC.
Last Updated: June 2, 2016