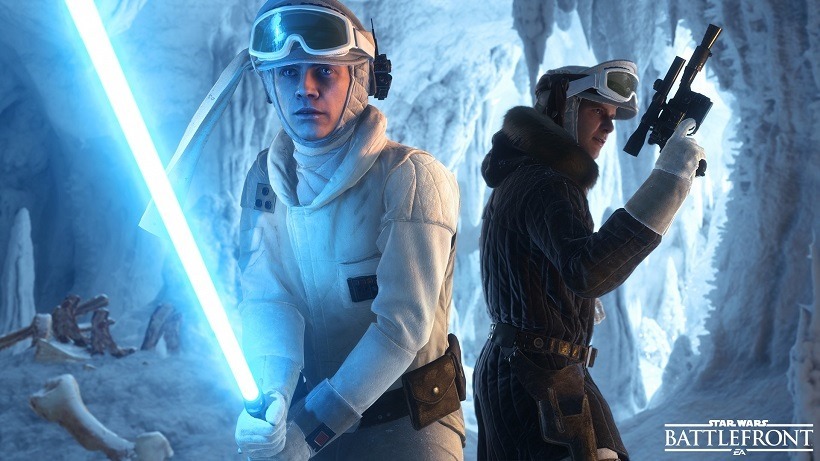 Star Wars Battlefront might not have been the dense, deep experience so many fans of the series had been hoping for last year, but it turns out the shooter is just a prelude to the bigger plans EA has for their Star Wars licensing deal. After revealing that Battlefront alone managed to top a massive 14 million copies sold, EA have announced their intent to release a new Star Wars game every year – starting with a Battlefront sequel next year.
A brand new Battlefront game will be launching sometime next year, hoping to build on the many strengths of last year's reboot and expanding on some of its shortcomings. The shooter is already being described by EA as a bigger, more ambitious project, with new planets and locales that could be ripped from some of the upcoming Star wars films such as Rogue One and Episode XIII.
It is, however, just one of the Star Wars games in development at EA and its studios – which is helping the publisher with launching one a year for the foreseeable future. "We'll most likely have one Star Wars title a year for the next three to four years," said Blake Jorgensen, EA's chief financial officer, who spoke during an earnings call last night.
He elaborated further by penning a tentative release window for their 2018 Star Wars title, with Visceral and EA Motive's game likely to be the candidate for that year. The game is being helmed by former Uncharted writer and designer Amy Hennig, with help from the newly formed studio headed up by Jade Raymond. We've yet to hear anything about the project, but if it's expected to be out within two years you can bet that will start to change really fast.
EA has big plans for E3, with a new IP set to be revealed as well as massive showcases for Mass Effect Andromeda and their extensive sports line-up. Star Wars is just getting started over at the publisher, and there're some truly talented studios working on some projects. It's not long until we start seeing what they've been cooking up.
Last Updated: May 11, 2016