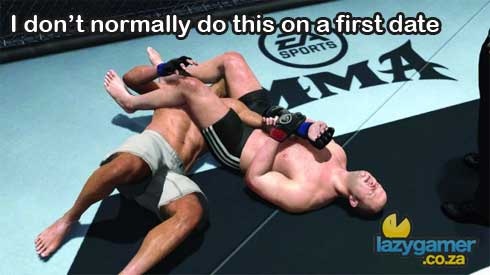 Next Year we'll see EA Sports MMA – Electronic Arts' foray in to the exciting, brutal realm of large sweaty men touching each other. THQ, of course, recently did pretty good business with their UFC licenced MMA title, UFC : Undisputed.
Little is known of EA's MMA – and it'll be quite some time before we know if their game will play any better than THQ's, which has been praised for its control scheme.
One thing that's making itself quite apparent is that EA'S MMA is going to look a hell of a lot better as testified by the above screenshot. Yes, screenshot. From actual gameplay. Despite looking like creepy motion captured video in the vein of Mad Dog McCree, that is in fact a bona fide, in-game screenshot.
If they recreate the magic of what makes the Fight Night series so much fun to play, it looks like EA may have a winner.
Source : Facebook
Last Updated: October 28, 2009