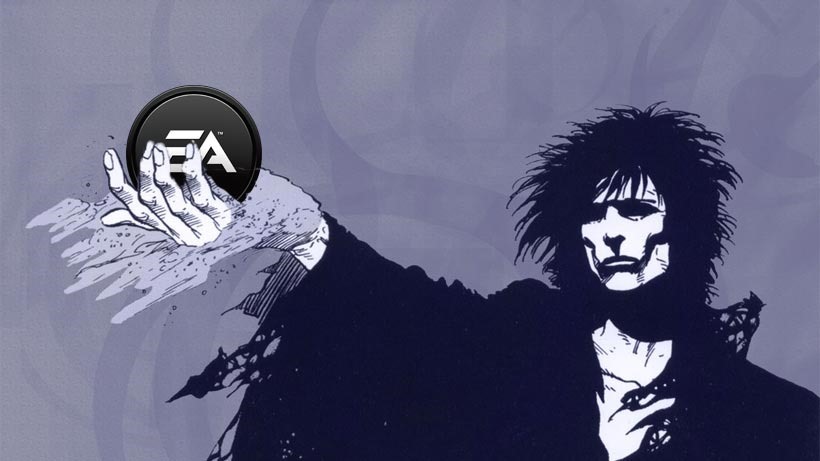 Like sands through the hourglass, so are the games of our lives. Just about every studio out there has a sandbox game these days, a genre which some say is about as over-played as a late 90s Kart racer.
But when you think about it, Electronic Arts hasn't really dipped their toes into those waters. Which is odd actually. After all, whether you love or hate them, EA is still a big presence in the industry.
It's the equivalent to Activision not having any first-person shooter games in their library or a Japanese publisher not having any games featuring scantily-clad ladies that look barely legal.
Looks like EA wants to change that perception however. Just don't call it a sandbox game. It's a "gigantic action" game space.
"If you look at the biggest segment in our industry, which is action, we don't have a lot," EA Studios boss Patrick Soderlund said IGN.

EA is not known to make gigantic action games like Assassin's Creed or Batman or GTA or those types of games that are really big.

The strategic direction that we put in motion is to expand our portfolio more into that segment, to see what can we bring to gamers that maybe hasn't been done before.
Pressed for further details, Soderlund revealed a less-ambitious direction for an entry into the genre:
I'm not suggesting we're going to go after GTA and sell 50 million units. We would love to! But what I'm saying is those types of absolutely AAA, big productions is what we want to do. And I think for us to do that, we need the right people.
I'm not too surprised to hear that. Sandbox games consistently sell well, and I'm still waiting for that Star Wars sandbox that was brought up two years ago when I finally buried my dreams of Star Wars 1313.
That gigantic action game is reportedly being worked on Dead Space developers Visceral Games, as well as new studio Motive. Which happens to have Assassin's Creed co-creator Jade Raymond in charge. I'm pretty certain that she knows a thing or two about sandboxes.
EA has done an open-world game or two in the past. Notably, one of my favourite underrated titles in the genre, The Saboteur. That game had plenty of great ideas, both internally and externally. More of that, please.
Last Updated: October 16, 2015