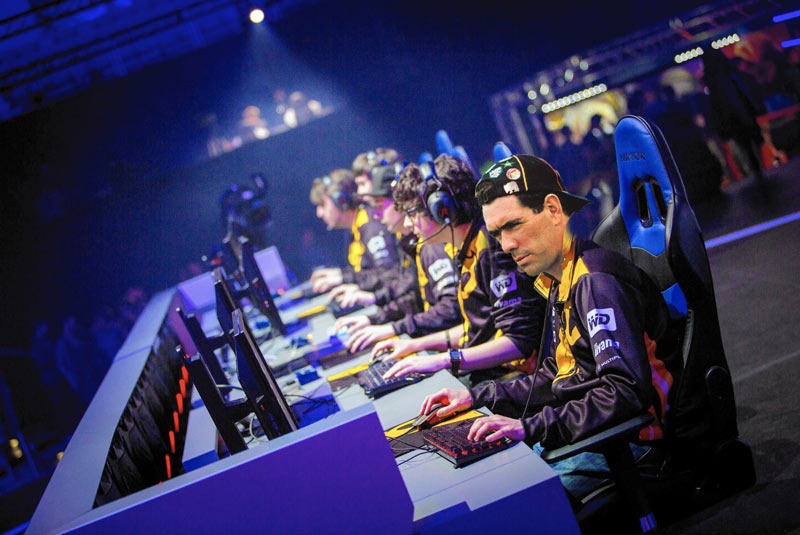 Corruption is everywhere these days. From politics to reality TV, just about everything is rigged in favour of whoever holds the biggest purse to reject reality and substitute their own. It's something that esports is very susceptible to, as the allure of earning a quick buck in an extremely competitive area of mouse-clickery has resulted in plenty of mouse-dickery in recent years.
Scandals are everywhere, matches are thrown often and developers are under pressure these days to monitor the situation more closely. Something that Electronic Arts' Chief Competition Officer Peter Moore spoke about recently. "I've tried to ink this to real sports. How can we see how close we are to real sports? Because we've got match fixing, we've got drug taking involved: ritalin, adderall," Moore said to Gamelab Barcelona via Destructoid.
When you have money, aspiration, and audience, people are going to try and cut corners. That's every sport. When you look at eSports today, you see teenage boys being showered with thousands of dollars in prizes. What can possibly go wrong there?"
How publishers like Electronic Arts and others who have tweaked their franchises to be platforms for esports will police their own games, is still a good question. But at least EA is aware of the possibility of corruption spreading throughout their titles. Personally, I'd employ a new form of Punkbuster hardware instead of software, which may or may not be a burly chap from the local bar that I've outfitted with a Mick Foley approved spiked baseball bat to encourage good sportsmanship.
Beyond that nasty side of competitive gaming, Moore also spoke about diversity and creating game audiences that weren't whiter than the checkout line at a Woolworths Food Market. "Diversity is at the core of what we believe at EA. If you follow us at all you'll know how important diversity is to us," Moore said.
Our goal is to make games for everyone. It's a very simple edict. We're somewhere around 25-28% female customers. So an environment were you can administrate against harassment is key.
Again, this looks like a perfect environment to field-test my Punkbuster hardware in, when dealing with the kind of rubbish who hurl racial and sexist threats out of their mouths every few seconds.
Like esports?
Check out esports central
Last Updated: July 4, 2016