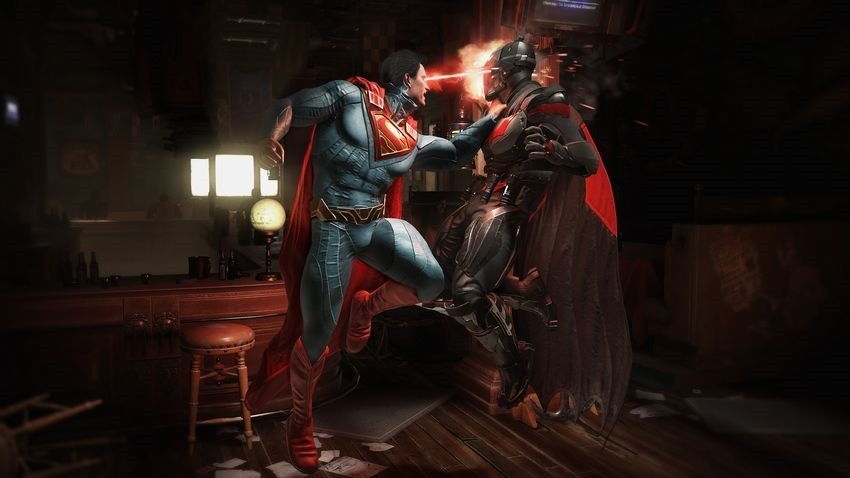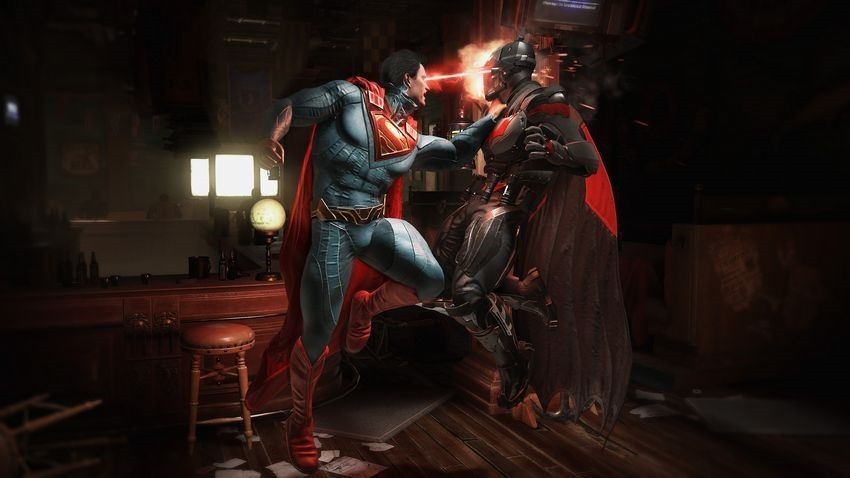 Injustice 2 is finally out this week, and so far the general consensus is that it's good. Damn good. Bigger and building on the narrative successes established by the first Injustice game and recent Mortal Kombats, NetherRealm's latest sequel is in the running not only for the best game of 2017 but also one of the best superhero games ever made.
Something you don't often hear with fighting games in particular. For a genre which was this close to knock-knock knockin'on heaven's door, the fighting scene is very much alive and kicking today. Part of that revival comes from not only solid games, but also an even more dedicated fanbase in esports. An audience which Injustice 2 hopes to have around for a very long time thanks to its novel Gear System which will be making a grand debut at the Wrestlemania of fighting games this year, EVO.
"I think by the time EVO comes along, because we have so many characters, I don't think that people would have figured out all of the strengths that especially the new characters have yet," NetherRealm boss Ed Boon said to Glixel.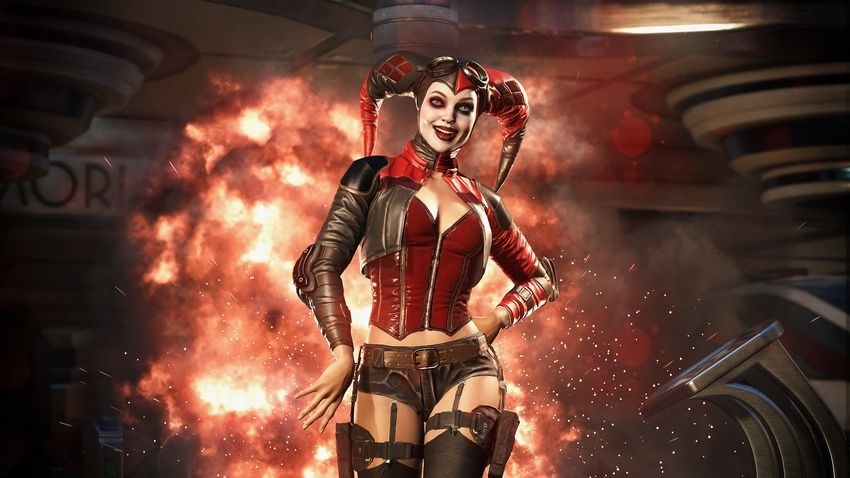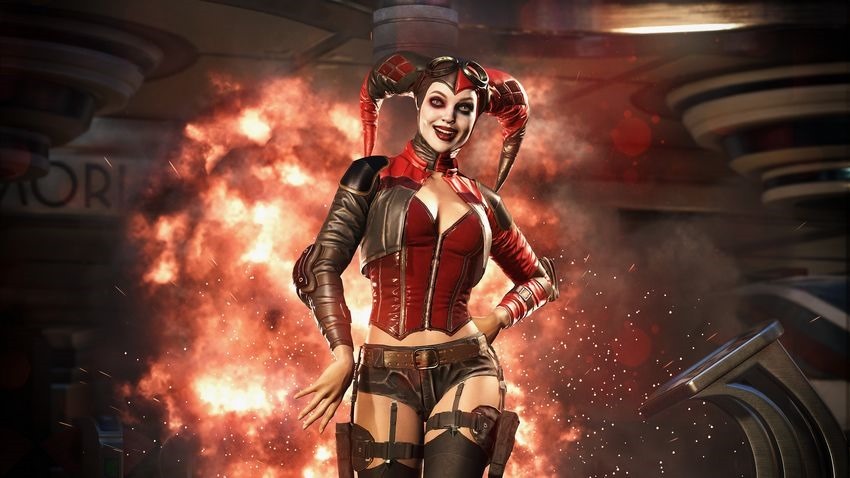 I think in this early period, you're gonna see a lot of theories
It's funny, when you watch the life of a fighting game over the course of the years it's featured at like an EVO or a CEO or a Combobreaker, all these big events, you see certain characters falling in and out of favour. It's really fascinating, you see the discussions about it.

You see somebody wins with a certain character, and all of a sudden "Oh, this character's too powerful, it's too this, it's too that." And then somebody wins with another character, and then that same first character "Oh, It's too weak." It's just an amazing phenomenon to watch, the crowd sentiment and discussion on players. I think in this early period, you're gonna see a lot of theories of "Oh no, Atrocitus is the best character, no…Swamp Thing is the best character, no…it's Captain Cold." And that's a ride, because you see such a wide range.

Our games have a really high number of different characters that are chosen. If you look at our finals, there've been a lot where eight players are in the finals and they're all using eight different characters. That to me is so cool to see, because it's not just everybody choosing Superman. It's cool to see how players' fight styles are attached to certain fighters: keep-away fighters, zoning fighters, quick fighters and everything like that.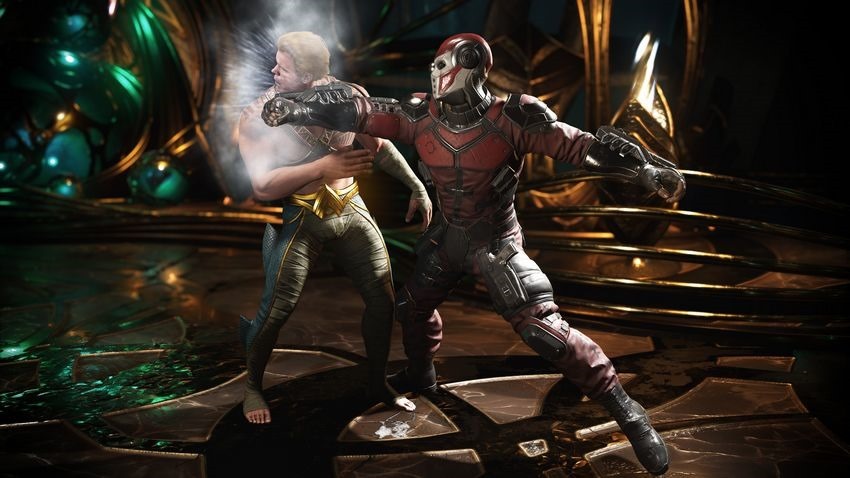 there will be a "Regulation Soccer Field" that people can use
Don't expect to see the Gear system implemented beyond the cosmetic stage however, as Boon explained how "regulation play" will factor into tournaments. "The goal is that there's always a way to continually upgrade your character. I'm not sure if you were talking about how this might be applied to a tournament like an EVO," Boon said.
The tournaments, I suspect, are going to disable the gear's implements, and we have a system in there that lets you kinda level things out like "This is Regulation Play." So we've defined the Regulation versions of all the characters. While it would still be fun to see the different costumes and the looks, just for the visual fun and the variety, there will be a "Regulation Soccer Field" that people can use.
That's a balanced approach, and an obvious one then. There's something inherently cool about seeing these iconic characters kitted up to the silver age nines, which makes my inner fanboy squeal with delight as I recognise certain outfits and themes hailing from various eras of DC Comics continuity. It's that attention to detail, which makes me happy. Also, having an online chance to bop Al in the face with the power of a Kryptonian super-god is also kind of appealing.
Like esports?
Check out esports central
Last Updated: May 18, 2017