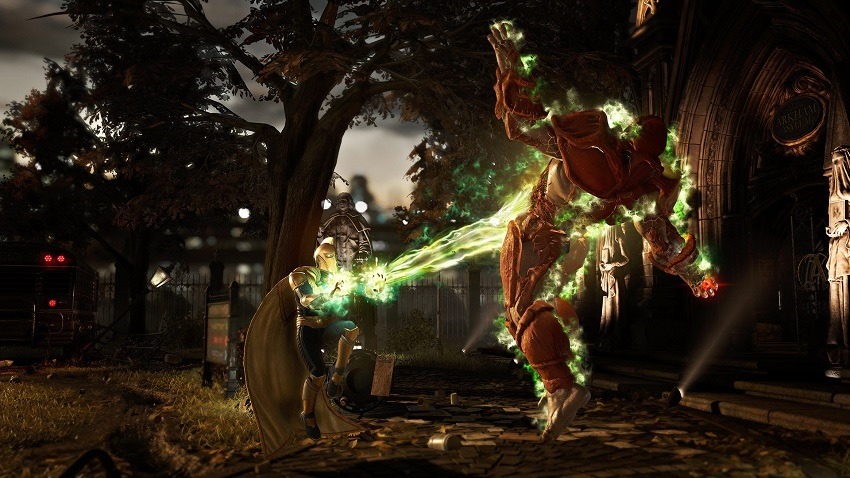 The Nintendo Switch is many things to the right person. It's an eventful escape into adventurous lands in Hyrule and Stardew Valley, fast-paced adrenaline rushes in the arenas of Splatoon 2 or a pantheon for fighting games with Ultra Street Fighter II, ARMS and Pokken. But while fighting games in general have had a good year on the Switch, the console has yet to receive some love from the heavier hitters. Games like Injustice 2 or Mortal Kombat have no current Switch plans, but creative director Ed Boon believes it's certainly possible.
Speaking to Gamespot at the Brazil Game Show, Boon touched on his desire to perhaps one day bring his and NetherRealms' fighting games to the portable platform. Although he was speaking generally (and in no way announcing anything), Boon recognised the difficulties around getting the games to run at the fidelity required on less powerful hardware.
"It is a pretty different hardware architecture; it's not like you can go from a PlayStation 4 to a Switch really easily. So I think we would need to set up something in terms of an external team. I know on the art team, we have enough people to do three console SKUs, and that would be something we'd need to work out."
Despite that, the fighting game veteran recognised the allure of having his games on a platform that you can take around with you anywhere. The chance to set up tournaments with friends or create mobile fighting rings is something Boon wants explored.
"From the game player's perspective, would it be fun to play Injustice on [Switch]? I do think it would. You could have tournaments, everyone comes over with their own system and you can have whole structured tournaments and parallel gameplay and all that."
With Bethesda drawing a line in the sand with support for both DOOM and Wolfenstein II on Nintendo Switch, it seems more studios are recognising the potential to get their games on the hybrid console. Whether down to the hardware of the sheer number of sales the console has already soon, Boon's statements are just indicative of a growing interest in larger games being ported over to Nintendo's console.
Last Updated: October 12, 2017