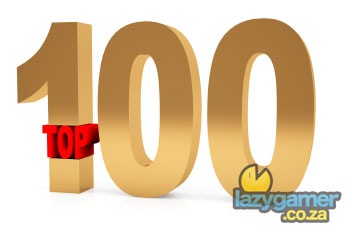 For their 200th issue (Print media? What's that?) Edge online have compiled yet another best games list. This time though, they've done something different.
Instead of focusing on undisputed classics, they've assembled a list of games that – if presented with every game released – would be the ones they'd play through now.
While lists of this nature are inherently subjective, this one shrugs off the pressure that comes with a collection of "best games of all time, ever," and contains a few unexpected gems (I'm looking at you, FreQuency!)
There are a few notable exclusions, such as the eminently playable Diablo II and the first Half Life. Immensely enjoyable adventure games Grim Fandango and Day of the Tentacle also failed to get the nod. The list also includes a few suspect inclusions – I know that given the opportunity to play anything Halo 3 wouldn't even make an appearance on my top 500 list.
Hit the jump for the top 20.
Also feel free to whine about why YOUR favourite game isn't placed higher on the list in the comments!
Top 20
1. Legend of Zelda: Ocarina of Time
2. Super Mario 64
3. Half-Life 2 and all expansions
4. Resident Evil 4
5. Legend of Zelda: A Link to the Past
6. Super Mario World
7. Tetris
8. Super Mario Galaxy
9. Halo 3
10. Yoshi's Island
11. LittleBIGPlanet
12. Grand Theft Auto 4
13. Left 4 Dead
14. Street Fighter 4
15. Rock Band 2
16. Super Metroid
17. World of Warcraft
18. Call of Duty 4: Modern Warfare
19. Civilization 4
20. Super Mario Bros. 3
Source : Edge online
Last Updated: March 10, 2009