The "Road to the Dota 2 Championships" is the latest addition to the ELEAGUE roster as Turner further their push into esports. The program, which has in the past seen a number of titles in the past, will now add Dota 2 as a build up to what's going to be yet another record breaking tournament for the esport. The International is just under 30 days away, but we'll get our first taste of what the top teams have to offer thanks to Turner and ELEAGUE.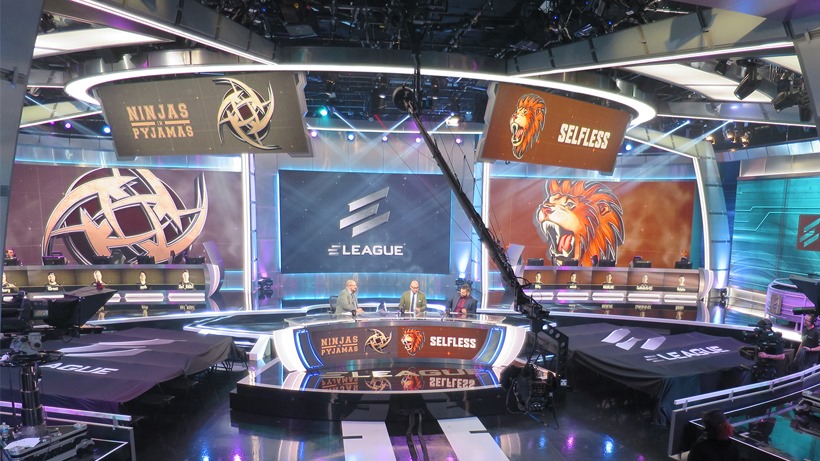 It's not a tournament, unfortunately, but will instead take an interesting approach to Dota 2.
"The initial episodes of the series will focus on team life and drama as the best players in the world train for one of the most prestigious events in esports.  Later episodes will explore teams' experiences, triumphs and failures during the tournament itself. The International's prize pool has set records for the largest in pro gaming since it began crowd funding in 2011. This year's prize pool is already the largest ever at over 21 million dollars with weeks to spare until crowd funding closes."
We're yet to see which teams and players will take place in the series, but we can expect a number of familiar faces. We will once again see ELEAGUE host Richard Lewis joined by long-time Dota 2 personality Toby "TobiWan" Dawson, who are as of now the two confirmed personalities for the show.
The show is bringing a bit more attention to Dota 2, something which has been lacking in the past. It also shows interest from ELEAGUE after Valve announced they would no longer be adding a Major circuit, but instead working with organisations to host Dota 2 tournaments (much like CS:GO). This could include Turner and the ELEAGUE, and the announcement of the series could be our first indication to the fact. These often wholesome approaches, like the Valve documentary Free To Play, offer some much-needed insight into the behind the scenes lives of the players which show transcendence from just competitions. The Free to Play documentary tugged on the heart strings of many, and this upcoming series will most likely do the same.
Like esports?
Check out esports central
Last Updated: July 19, 2017