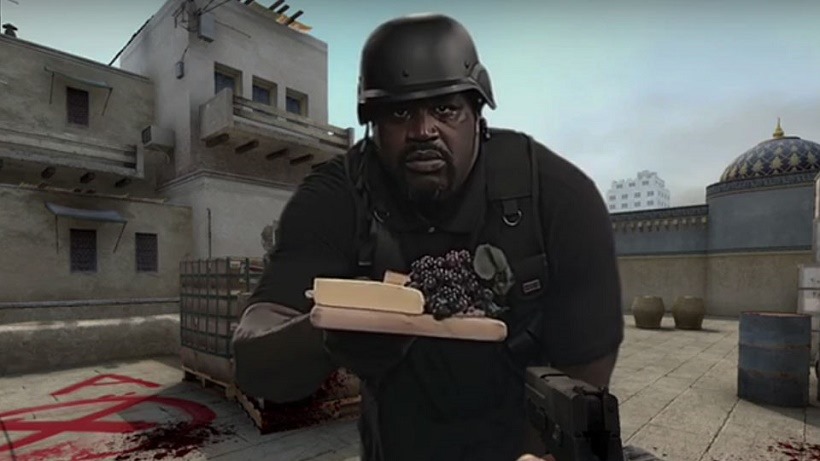 Have you seen Shazam? Then you'd know Shaquille O'Neal has some raw acting talent, second only to the prime of his Basketball career. Shaq has appeared in so many adverts throughout his life, some more serious than others. From shoes to shower gel, Shaq has done it all – but this new advert is interesting. This new advert combines the perfect recipe of sugar, spice and all things cringe, and it's perfect.
Shaq's interest in eSports began with the ELEAGUE where he joined the panel of sporting experts alongside CS:GO experts at the inaugural Turner ELEAGUE tournament in Las Vegas. While playing off some staged (maybe?) ignorance on the panel, Shaq immediately became interested in eSports. So much so that he became a part owner of NRG, a North America Multi-gaming Organization.
Needless to say the video is amazing, and Shaq is amazing.
The ELEAGUE kicks off on May 24th and will run until July 30th. The 10 week event will take place at the ELEAGUE Studio in Atlanta, Georgia and will host the world's top CS:GO teams. Shaq will be there too, and perhaps as he continues his work in CS:GO, he may eventually end up on the analyst panel, but probably not. I'd hope to at least see him as a host or interviewer, towering over his fellow hosts and guests.
At the last event Shaq and CS:GO analyst Duncan Shields shared some on-stage banter, where Shields went as far as poking fun at Shaq's fitness levels. Shields is huge basketball, and Shaq fan, which made the entire exchange between the two personalities even more entertaining.
I'm also a huge Shaq fan, and a CS:GO fan, but this advert was nothing compared to his Gold Bond Medicated Creams and Powders advert. Step it up, Shaq.
Last Updated: May 18, 2016