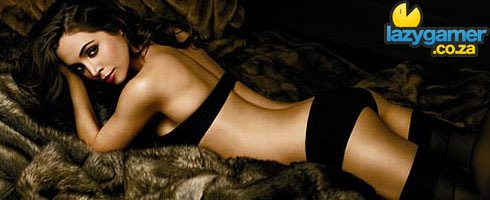 Eliza Dushku, that ok  looking bird from Buffy and Dollhouse lent her voice to A2M's WET, their grindhouse, Tarantino-esque third-person action game.
She played Rubi, a non-nonsense mercenary in a game inspired by film – that may end up the inspiration for film itself. In an interview with MTV, Dushku talked of the possibility of WET becoming a feature film.
"This video game 'Wet' I just did, she's got a working class Lara Croft thing going on, and she's pretty kick ass. She travels the globe, she's in Hong Kong and she's in the UK and she's a gun for hire and she's got two samurai swords. She's pretty vicious. So that's been something that maybe could turn into a live-action Dushku vehicle."
A WET Eliza Dushku vehicle? That's something I'd be more than happy to ride.
Source : MTV's Multiplayer Blog
Last Updated: October 9, 2009