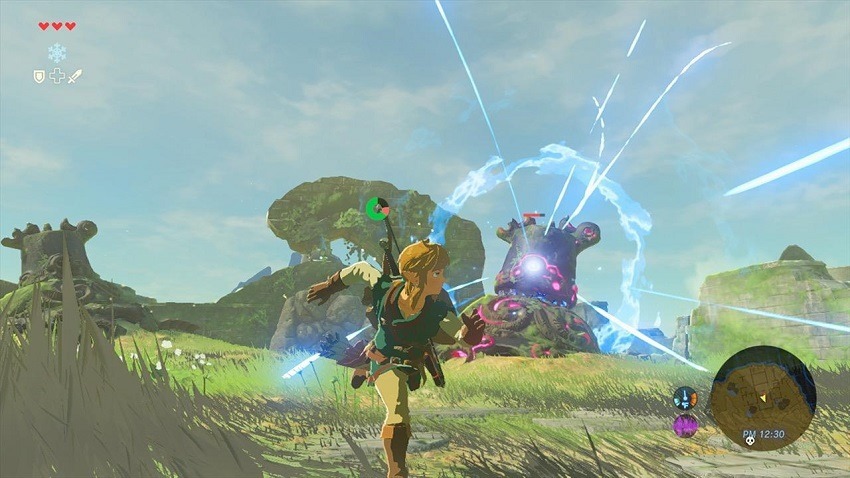 Just after The Legend of Zelda: Breath of the Wild launched on Nintendo Switch and Wii U (to raving reviews), a team over who worked on CEMU, an emulator for the Wii U, began work on emulating what is likely to be their last game of worth on the platform. Breath of the Wild was up on PC quickly, but its framerate was terrible and the game itself was only running in the opening cave. Fast-forward two weeks, and the morally grey PC version is nearly on par with the Wii U.
An amazing amount of progress has been made on the PC emulated port, with CEMU happily reporting a framerate that is far more stable, shrine puzzles working correctly and many of the game's physics calculating as they should. Combat is up to scratch, and the new gameplay video shows footage from outside of the previously restrictive starting area. For a project that was nowhere near this complete half a month ago, it's incredible progress.
You can check out some new PC gameplay below.
Obviously, the legalities around such emulation are still incredibly clear cut. This sort of thing is definitely illegal in every sense of the word unless you own the game, and CEMU seeming to be profiting heavily off of it. The team has a page up on Patreon, which was sitting with 1857 backers and an income of $7782 per month prior to their work on Breath of the Wild. Their number of backers has since shot up to 5135 people, who donate nearly $22k per month now to keep the project running.
Whether you're irritated you don' own a Nintendo console or not, that's clear profiteering off piracy. And it's slightly surprising that Nintendo hasn't yet spoken up about it.
Still, from a technical standpoint it's rather impressive. The complexities associated with emulation far exceed my understanding of the software, so to see a game go from broken to nearly playable in two weeks is nothing short of a marvel. But if you really are desperate to play on of the greatest Zelda games ever made, pick up a Switch instead.
Last Updated: March 23, 2017