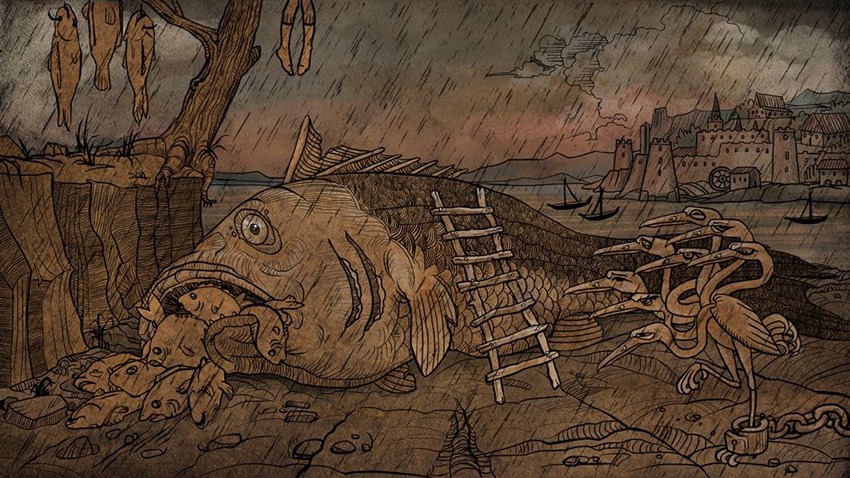 I'm a big believer in video games as art. You think of noteworthy examples such as The Saboteur's limited use of colour to give life to the Nazi occupation of France or Okami's vivid application of Japanese calligraphy, and you see where I'm coming from. Video games may be an art form that is wholly unique, but they're also interactive experiences which still carry plenty of inspiration from the past.
One such example? Apocalipsis: Harry At The End of The World. In a tale as old as time, Apocalipsis is a love story. A saga of romance, that reaches beyond death and into the afterlife as you control Harry in his quest to save his true love Zula after she was murdered by an angry mob that placed the blame of a new plague on her shoulders.
It's a click and point adventure with a darkly gothic tone to its visualises. Imagine the woodcut printing art of Albrecht Dürer and Jost de Negker, but even more alive. It's a visual style that no other game on shelves today has or has even attempted to replicate, resulting in a visual tone that feels like despair in motion. It's utterly fantastic to watch unfold, with the hand-drawn animations adding a sombre vibrance to the puzzles.
The devil is in the details, and the entire world of Apocalipsis is hell on Earth to say the least. The glue that binds the grave graphics with the dark romance? A touch of death metal from none other than Behemoth's Adam 'Nergal' Darski, who narrates the adventure. It's an old-school point 'n click adventure at its very purest, a journey through life and death that requires keen eyes to match the attention of detail found in every environment, while it asks the player just how far they'd be willing to go in the name of love.
Uniquely gothic and dark, Apocalipsis is an example of the kind of focused game that you seldom see or hear about these days.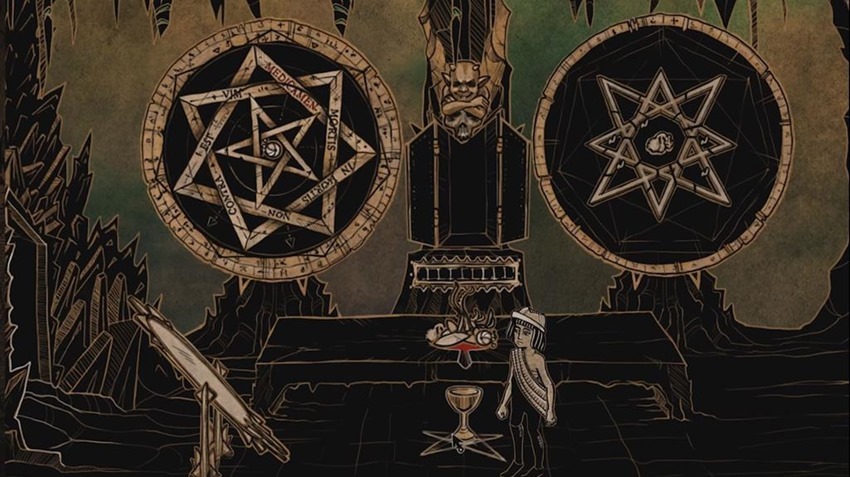 Last Updated: February 27, 2018