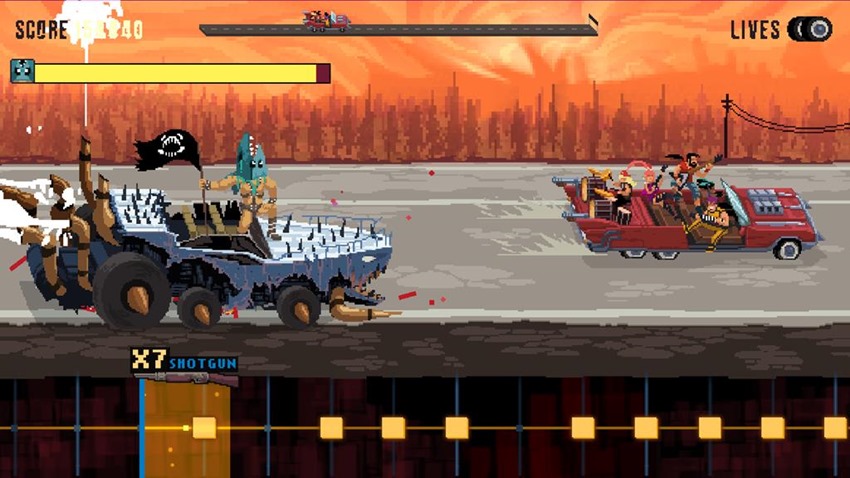 Let's be honest here. The end of the world is going to be terrible for some and fantastic for others. When the zombies pop up, certain people are going to be in paradise as they watch the less than athletic become prey for the crossfit corpses of tomorrow. For other people, the post-apocalypse is going to be a rockin' experience.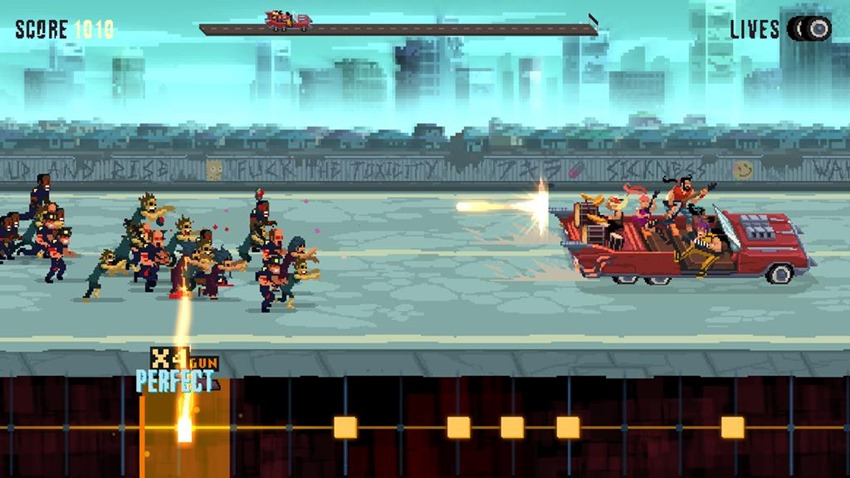 That's the basic premise of Double Kick Heroes, which keeps it plot simple and its tunes kicking: The world has ended, mankind is almost extinct and the only way to outrun a surprisingly nimble horde of post-life flesh-eaters is to hop into a cadillac that has been converted to pump out sick tunes and bullets. There's a road ahead of you, that lasts exactly as long as the song in front of you.
Kind of brilliant actually.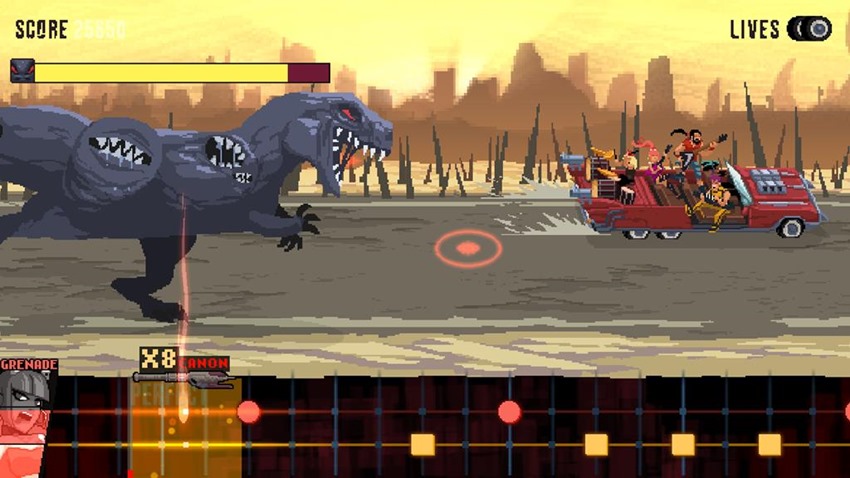 To survive, you're going to have to keep an eye on not only the hordes approaching your vehicle but also the rhythm prompts below, which on the easiest settings ranges from a simple one-two beat to a more complex symphony of destruction on harder challenge settings. The quick and the dead are after you, they're going to swarm multiple avenues on your screen and you've got hit that beat to keep them down.
That's where Double Kick Heroes differentiates itself from the usual crop of rhythm games, as it requires both of your peepers to pay attention to all of the digital real estate on your screen as zombies strategically swarm and catch up to you. Each note fires off a round in a particular direction, forcing the player to embrace their inner musician and nail the beat with some hot lead.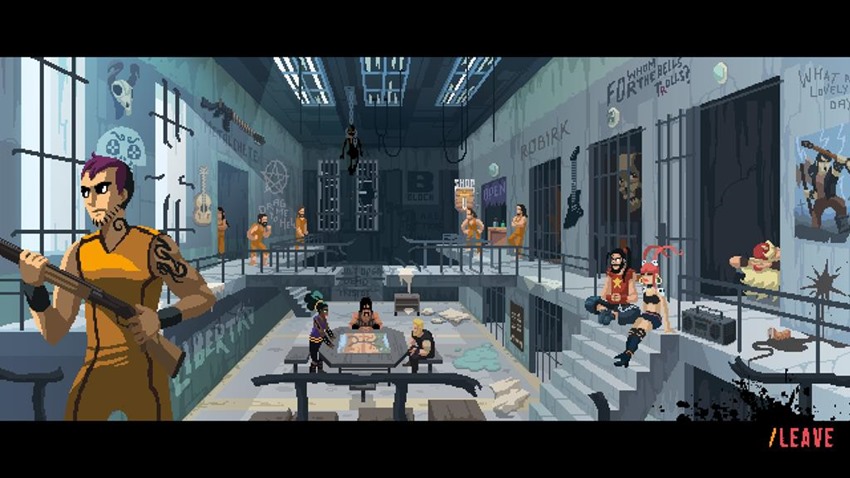 It gets even better if you happen to be a fan of tapping a hole into your floor with your music-influenced boots. Double Kick Heroes has a fantastic selection of homegrown heavy metal powering its story, but it also comes with an editor that allows you to import a few choice tracks of your own into it. Taking a regular MP3 and actually tailoring the level to where you want the beat to trigger the action takes a while to perfect, but it certainly does add another layer to Double Kick Heroes.
I tried some of it myself, using Slipknot's Before I Forget, Dethklok's Awaken and…Africa by Toto. Don't judge me dammit. It's still early days for an Early Access title over on Steam, but so far Double Kick Heroes is a heavy metal schmup adventure that's worth a jam. If you're keen on sampling some of those tasty licks, check out a demo for Double Kick Heroes right here.
Last Updated: April 24, 2018