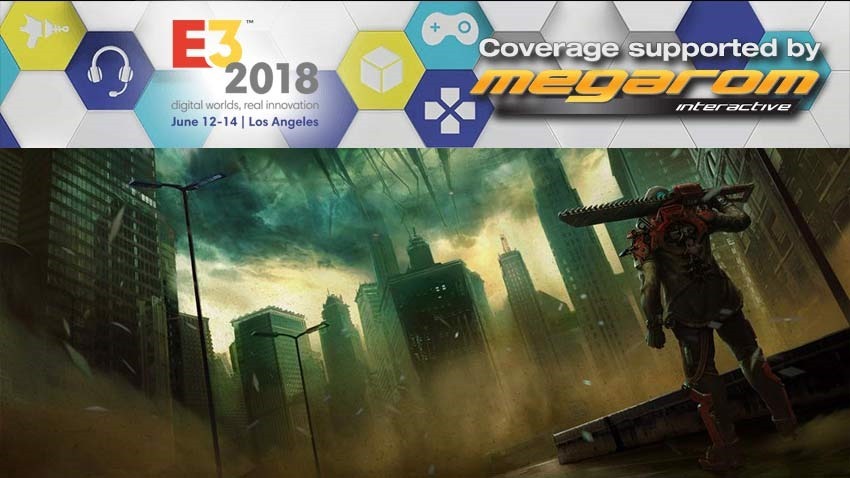 I always liked the idea of The Surge 2, which could be summed up quickly as Dark Souls meets Blade Runner. You were hacking, slashing and engaging with all manner of dangerous enemies who wanted a piece of your bionics. What made The Surge 2 feel special though, was its focus on utterly destroying your opponents by lopping off limbs that could be used to upgrade your character.
It was a neat idea, ripped straight from the Black Knight fight in Monty Python and the Holy Grail and put to deviously good use. Buuuuuuuuuut, there was a catch. The Surge had some great ideas, but their execution wasn't always spot-on. The environment around you was duller than small talk, enemies frequently repeated their actions and the weapons available were limited in their design.
In The Surge 2, it looks like Deck 13 has gone to town on fixing a lot of the criticism that followed in the wake of the first game's launch. In a guided E3 demo over at Focus Interactive, Deck 13 had plenty to show us. For starters, players now have a chance to customise their character to be more distinct, weapon types have doubled from five to ten and enemies look like they'll b proper bastards to deal with.
Set in faux forest within the city of Jericho, the haven for the rich happened to be infested with mercenaries who were roaming the environment with cutting-edge technology installed into them. Deck 13's demo showcased how these new enemies would be able to cloak and move around with a surprising amount of agility.
It's a far cry from the mindless hordes that players had to deal with, as The Surge 2's new antagonists weren't just deadly, they were able to access different actions on the fly. One such instance saw a mercenary go from being a slash-happy gun for hire to a stealthy operative who'd cloak himself and move to a more advantageous position as he sniped at players from afar, forcing the hero to cross dangerous ground while under fire.
Interesting stuff, designed to keep a player on their toes and more surgical in their action as they hack away at opponents and use their remains to upgrade themselves. The demo itself ended with a hell of a boss fight, as players had to keep ahead of a mechanical guardian that was trigger-happy and more than willing to burn an entire forest down in order to end us.
It was a cliffhanger ending, but the core message was loud and clear: The Surge 2 is looking to improve on everything that fans had an issue with, so that this sequel can deliver a more memorable and exciting challenge built around its signature flair for lopping off limbs to get ahead in life. Not an actual head, mind you…yet.
Last Updated: June 15, 2018