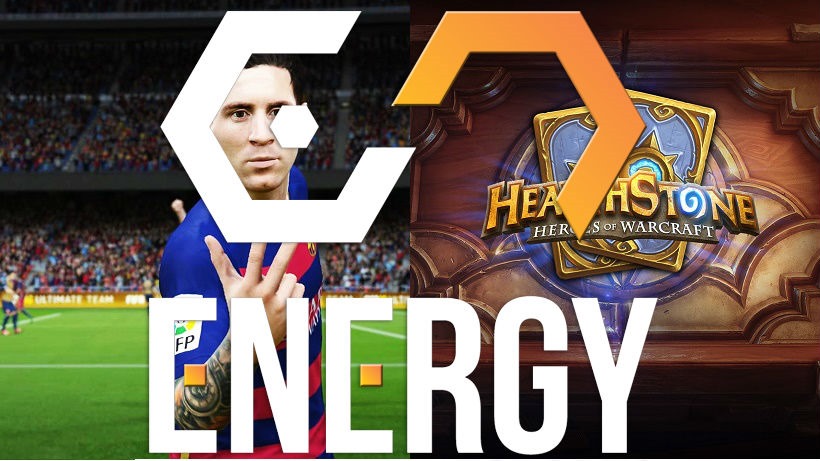 Hearthstone and FIFA are two eSports which don't get a lot featured time in my eSports news. Hearthstone has its fair share in the lime light, but FIFA is perhaps an eSport I've only ever covered twice. Needless to say, FIFA and Hearthstone have both made the news today after Energy eSports opened their doors to the two popular South African titles.
In a press release by Energy eSports, the four new players are well known in their respective communities. Dale "Pand3m0nia" Pon, the current DGL Hearthstone Champion, and the three new FIFA players, Abubakr "Abu" Akhalwaya, Sattar Hoosen, and Shuaib "Shubi" Hassen.
Their list of achievements is long, and each player hopes that through Energy, they can continue to pursue their dreams of becoming professional eSports stars. Energy offered some insight into each individual, and what led to the decision of adding them to the roster.
Pand3monia
With the recent news of Blizzard's attention spanning across South Africa, the decision to include a Hearthstone player is a no-brainer.
"Dale "Pand3m0nia" Pon is a well known Hearthstone player and the reigning Digital Gaming League Champion. Arriving from a background of Magic: The Gathering, Pon picked up Hearthstone upon recommendation from a friend and immediately took the game, earning his spot as one of the best players in South Africa. Pon is a six-time Legend player, ensuring his efforts do not go unrewarded as he continues to compete at some of the highest levels in the world."
Abu, Sattar and Shubi
FIFA has often gone under the radar, but unknown to many is that the scene is ripe with young, and old talent. Regular tournaments are a main feature for FIFA players in South Africa, spanning across the country, and even a Mini Cooper as the first place prize.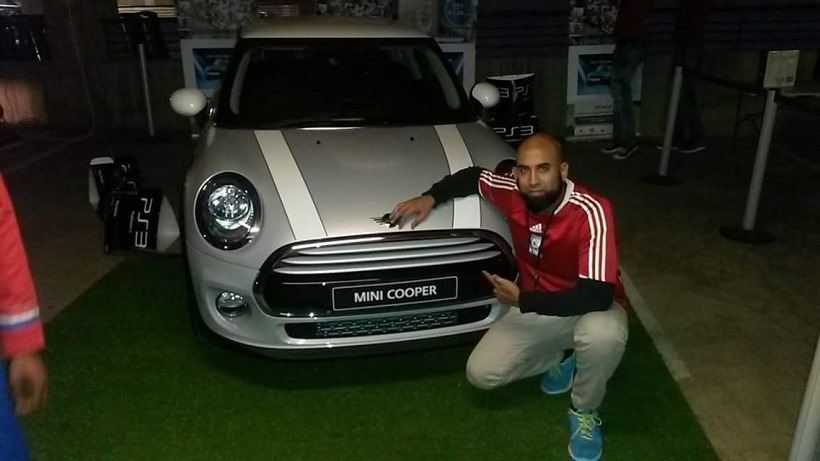 Abubakr "Abu" Akhalwaya with his winning Mini Cooper
"Abubakr "Abu" Akhalwaya comes with a long list of achievements, where he has strived in the extremely popular, yet hidden FIFA South Africa world. In 2008 Abu ranked 6th in the World for FIFA, building on this accomplishment in 2009 where he grabbed the number one rank in the World. He has traveled to Germany, England, South Korea, Brazil, and Namibia, achieving top place finishes at each. In 2012 and 2013 Abu took a break from Competitive FIFA, where he went on to share his knowledge and host local tournaments. He returned in 2014 to win a Mini Cooper at Game Edge, hosted by Vodacom. Abu joins the squad as one of the most decorated FIFA veterans in South Africa."

"Sattar Hoosen has also competed, alongside his now teammates at Energy, in most of South Africa's biggest FIFA competitions. He has been competing locally since 2014 and earned a first place at the Game Local tournament at Witbank. Attending ESWC, Sattar earned the highest place finish for a South African as well as earning a top 16 Global rank at ESWC."

"Shuaib "Shubi" Hassen, the final addition to the Energy eSport squad, has been a long time player in FIFA. Starting in 1999, Shubi took the competitive leap 11 years later in 2010. In 2014, Shubi won the Main Gaming event, a qualifier for ESWC, and attended the event in Paris, alongside our then CS:GO team. He placed 3rd at the Game Edge competition, the one where Abu won the Mini Cooper and continued his form through to 2015 where he won the Game Local tournament qualifier, twice. His latest achievement, and what brought the three local superstars to Energy eSports, was his win at the Vodacom Gamer's Fest earlier this month."
As the DGL is about to kick off, and tournaments become more frequent in 2016, these players will now look to continue their reign as champions, or continue their dominant presence in their respective scenes.
Like esports?
Check out esports central
Last Updated: April 22, 2016