Energy Esports, who have been somewhat resurrected in the past several months, unveiled their new sponsorship yesterday with Gigabyte who join an already impressive sponsor list which includes LG Monitors and Steelseries.
Gigabyte, in the past, has partnered with teams like Flipsid3 Tactics South Africa, and has hosted two successful competitions at rAge for both Dota 2 and Heroes of the Storm which took place at their booth in the rAge arena. They were also the core sponsor for the nAvTV broadcast crew prior to their acquisition by Kwese Sports. Needless to say Gigabyte has played an integral role in South African esports, and they plan to do more.
"I am very proud to draw the association with Energy eSports, one of South Africa's most storied and successful eSports franchises. We look forward to working with the Energy organisation and providing GIGABYTE's best support for the team and their management," said Francois Rheeder, Product Mangager for Gigabyte South Afirca, "GIGABYTE and Aorus seek to expand the already expansive, local eSports community and provide them with the best hardware they could hope for on game-day."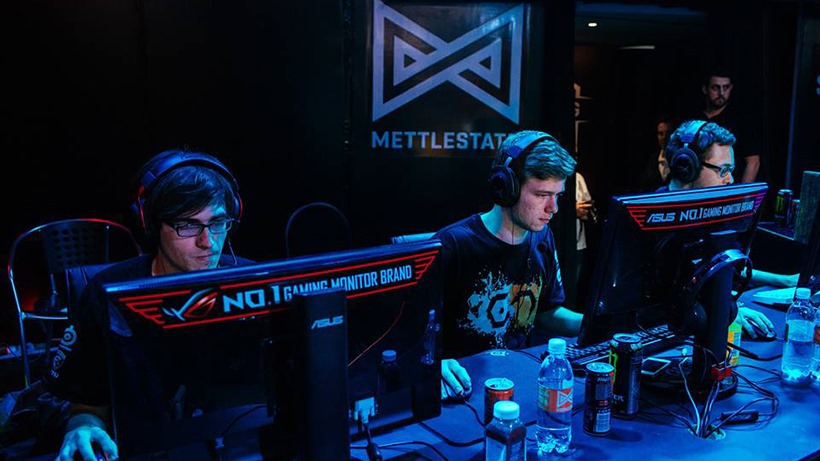 Energy Esports, who share the same vision as Gigabyte, feel as if this may be the perfect match for the two, as explained by Kas Ahmad, Founder & Managing Director of Energy eSports.
"It is always refreshing and humbling when we meet potential partners with the same vision and direction that we have, and such was the case when we met Gigabyte and signed them as a core partner. Their dedication not only to innovative technology that give gamers the tools to win, but their focus to developing and growing the community will help us reach new heights and achievements we hope to meet. This partnership alongside our current partners will help us achieve what we set out to do for 2017 and will lead into some exciting new announcements soon that will shake things up for the community in the right direction."
Energy still has a busy schedule ahead of them for 2017 with the VS Gaming finals happening at the end of this month, followed by the Rush ESWC Qualifiers, ESL, and the OCS. For esports in general this has already been a great year.
Like esports?
Check out esports central
Last Updated: June 13, 2017