Eternal Day, Eternal Night (better known as E.D.E.N) became Energy eSports yesterday after their recent victory at the Orena Overwatch Champions Series. The ladder tournament, turned grueling playoff, saw over 20 of South Africa's new and hopeful Overwatch teams battle it out over a five week season. Throughout the tournament a number of teams showed promise, with only four being placed in the double-elimination bracket. They were (in order of seed) Nine Meter Bears, Friendship Squad, E.D.E.N, and Ventus Gaming.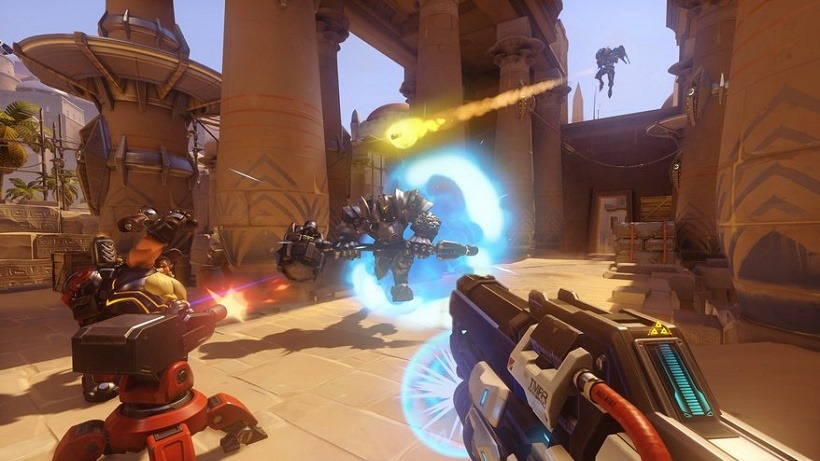 E.D.E.N retained a strong hold on the ladder for the first three weeks, only to be knocked off by Nine Meter Bears in the final weeks of the ladder season. They managed to take down Friendship Squad (the then top-seeded team) after  a roster change which completely altered their game. Once the playoffs had arrived, everyone knew E.D.E.N would be the team to beat, and they proved that by knocking both Nine Meter Bears and the Friendship Squad into the loser bracket early on. Nine Meter Bears got their second shot at E.D.E.N in the Grand Final, but with their Winner Bracket advantage, they managed to take the series 3-2 in a fantastic Grand Final.
Energy, ahead again
Energy eSports have struggled over the past few months as both their Dota 2 and CS:GO teams (two eSports which brought them fame) have somewhat dwindled in their performance. Energy have undergone extensive growth into other eSports, with their now top Call of Duty console team, and three of the best FIFA players in the country. Last year Energy were quick to grab up a Heroes of the Storm team, and once again with Overwatch on the rise, Energy have stepped in once again to regain their title as one of the leading MGOs in South Africa.
The decision for E.D.E.N to join Energy was a no-brainer. Two of the players are already a part of the Energy eSports League of Legends team, the current undisputed DGC Champions for four years running. Both Ruan "Senticall" Potgieter and Marthinus "Carnage" Strydom form the core of the new Energy eSports Overwatch team, being both dedicated League of Legends players, and now Overwatch players too.
Senticall, the boy wonder, was once the highest-ranked League of Legends player in South Africa. He has retained that spot as being the highest ranked South African Overwatch player as well. The entire team is made up of people with rich eSports backgrounds, including Jacques "Selfmoord" Wentzel, who came second at last year's DGC Hearthstone tournament.
This is arguably the strongest team South Africa has to offer, albeit a team of South Africans only. Time will tell if Energy can keep their top spot in the Orena Champions Ladder, but for now it's safe to say that the decision to pick up E.D.E.N was a great one.
Last Updated: August 11, 2016