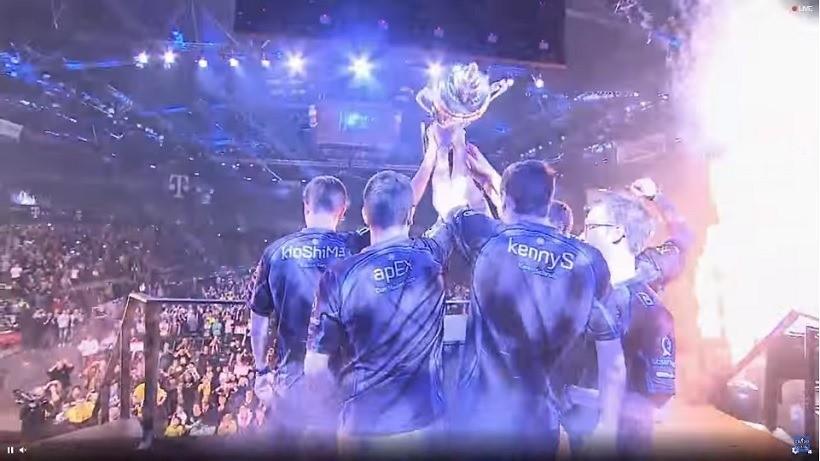 After a weekend of upsets, EnvyUS met Natus Vincere in the Grand Final of Dreamhack's final major of the year in Cluj-Napoca, Romania. EnvyUS, who sent Fnatic packing on Saturday evening, earned their rightful spot in the Grand Final being dubbed the best team at the event. Na'Vi on the other hand had an extremely tough road to the Grand Finals but stunned the crowd as they all got a glimpse of the team they once loved. Na'Vi proved to be a force to be reckoned with, but EnvyUS showed up on the day and did not plan on being stopped so soon. The final was known as the KennyS vs. GuardiaN show, as both AWP players had brought their A-game throughout the tournament. GuardiaN said in the pre-interview that he would win this dual, but one player alone could not hold the fate of his entire team in his hands.
Map One –Train
Being Na'Vi's pick, and one of their best maps, a few of the analysts predicted this would be a tight game as EnvyUS were no team to mess around with on Train either. With Na'Vi being awared the first map pick, EnvyUS took to the CT side (the preferable side on Train) and started off strong. As I said in the introduction, all eyes were on KennyS and Guardian. KennyS kicked off his CT side with four kills in the first round, followed by three in the second. Already holding a seven kill lead in the second round, it seemed as if Na'Vi may have started their downward spiral. EnvyUS went up 7-0 before Na'Vi fought back ending in a 9-6 half-time finish.
9-6 is a preferable finish for a Terrorist side on Train and now with Na'Vi taking over the CT side their methodical defense would hopefully aid them in a tough, but rewarding victory. Na'Vi won the pistol round, in a very similar fashion to how EnvyUS took round one, and immediately pulled ahead. They managed to take the lead for the first time with a score of 11-9 before EnvyUS began to push back. The game was neck and neck from then on out, until EnvyUS captain Happy saved his team with a grenade, securing a game changing round which pushed EnvyUS ahead. He stood in a 1v2 against Guardian  and Edward, who was pushing the timer to get the defuse. He threw a grenade, which ended in his death, but also killed Edward which stopped the defuse and left Guardian no time to defuse the bomb.
This gave his team the small boost of confidence they needed to secure the victory. Na'Vi managed to hold them at map point but it just wasn't enough. Natus Vincere gave train their all and with a finish of 16-14 we were either going to see a fantastic game two, or EnvyUS would push their boot on the Na'Vi's throat and finish off with a 2-0 victory. Unfortunately, the latter was the case.
Map Two – Cobblestone
Moving onto Cobblestone, EnvyUS's map choice, the French team began on Terrorist which is arguably less favourable. I say arguably because, in my opinion, Cobblestone is one of the most evenly matched up maps in Counter-Strike. EnvyUS were hot off a win and you could see the confidence when apEx walked away with four kills on the pistol round. It became clear then and there that EnvyUS were going to be an issue for Na'Vi in this map. EnvyUS continued to dominate with NBK- claiming an Ace in the seventh round and this was where it all began to fall apart for Na'Vi. Similarly to Train, Na'Vi began to grab a few rounds after the seventh. The ended with a 10-5 finish putting the CIS team on the back foot as they started their Terrorist campaign. It's not uncommon for a team to bounce back on the Terrorist side but Na'Vi would have an uphill battle from the get go.
It was an uphill battle indeed and Na'Vi struggled to close round after round as they met the Frenchmen on the frontlines. EnvyUS decided that they were not going to give Na'Vi the pleasure of a single round on their CT side and they hold down the bombsites as every Counter-Terrorist should do. EnvyUS secured a 16-5 finish in the Grand Finals thus making it a sweet 2-0 victory for the well deserved Frenchmen. As predicted Na'Vi just could not step up to the plate versus team EnvyUS, and unfortunately for Guardian, this was a KennyS victory.
Last Updated: November 2, 2015