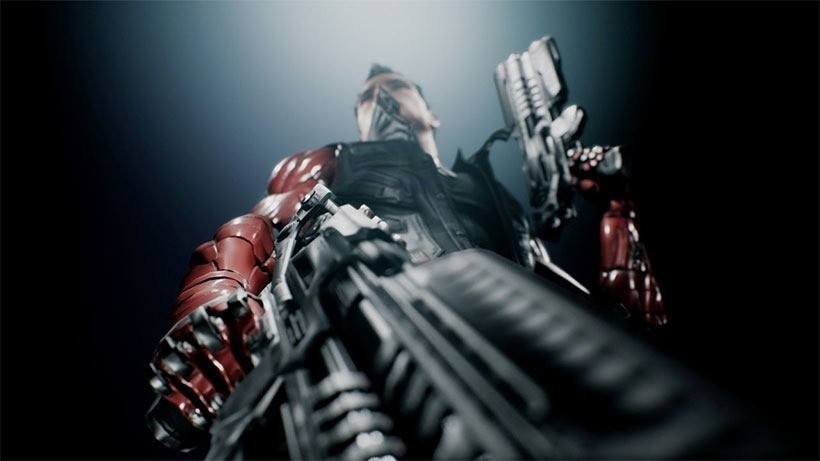 Hero shooters seems to be all the rage right now, displacing MOBAs as the game du jour. The prime one, at least with its current closed beta, is Blizzard's Overwatch, but we've got similar games coming from all stables; Battleborn from 2K, Cliffy B's LawBreakers, Gigantic from Motiga Studios and Hi-Rez's newly announced Paladins. Even this year's Call of Duty has a focus on "Specialists" with specific abilities that puts it firmly in this barn.
These are all shooters that take cues from MOBA's, with players on a team each selecting ability-laden heroes, and going off to complete specific objectives. Class-based shooters, with a little MOBA, a little Arena; a sort of blend of old and new school. And there's another one coming – from Epic Games.
It's called Paragon, and we know very, very little about it other than that it's coming to PC and that – as we've seen with Overwatch – there will be regular hero reveals.
"Discover a new hero each week and unlock unique in-game items," says the game's site, where you can register to take part in the beta. The first hero has been revealed, and he's called Twinblast.
With the deluge of similar games I'd be happy to ignore this completely, but with Epic's legacy with shooting games, it could just be the one to rival Overwatch. They are, of course, the chaps responsible for Unreal Tournament. If they can recapture that magic and infuse it with unique and interesting heroes, they could be on to a winner.
They have to do something really special though, because all of these games are blending in to one thing in my head, and it'll take something exceptional to stand out.
Last Updated: November 4, 2015