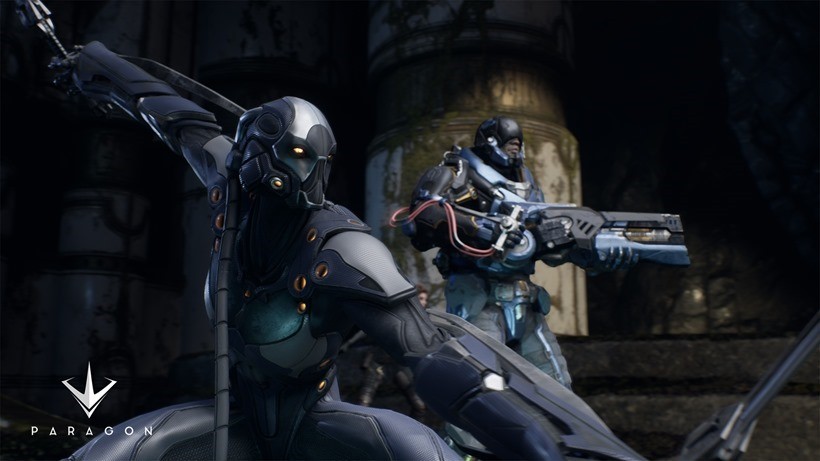 For weeks now Epic Games has been slowly teasing a new title called Paragon. The short, character driven teasers lead most to believe that the infamous Gears of War developers were getting into the team-based shooter game, what with titles like Overwatch showing that there's a keen interest. That's no longer the case though, with Paragon being revealed as a MOBA, exclusive to PS4 and PC at this weekend's PSX.
Paragon is very much a MOBA in structure but less like the ARPG experiences that popularised the genre. Instead, it looks to be taking more than a few hints from Smite, being a third-person action shooter under the mould of massive arena gameplay. It has some of the franchise staples there to support it too, with central bases for each of the two teams, AI controlled creeps and confusing, unimportant lore. Which you can get a good look at in the reveal trailer below.
I know what you thinking, and yes – that looks rather beautiful. Better yet is the fact that the game is making good use of Unreal Engine 4 to power it, and the results so far are staggering. Paragon is easily the most gorgeous MOBA to date, and it's going to be really interesting to see if the game manages to uphold this level of visual detail when it goes into paid beta next year.
It's still a MOBA though, and that market space has been saturated for years now. Paragon needs something more than just being unique, it needs a loyal fan-base, one which Epic hopes to grow using obtainable cards to keep their growing roster of characters changing. How that all fits into the business model for the title will be key too, but if you're just curiously interested you can give the game a bash early next year. Still, so pretty.
Last Updated: December 7, 2015