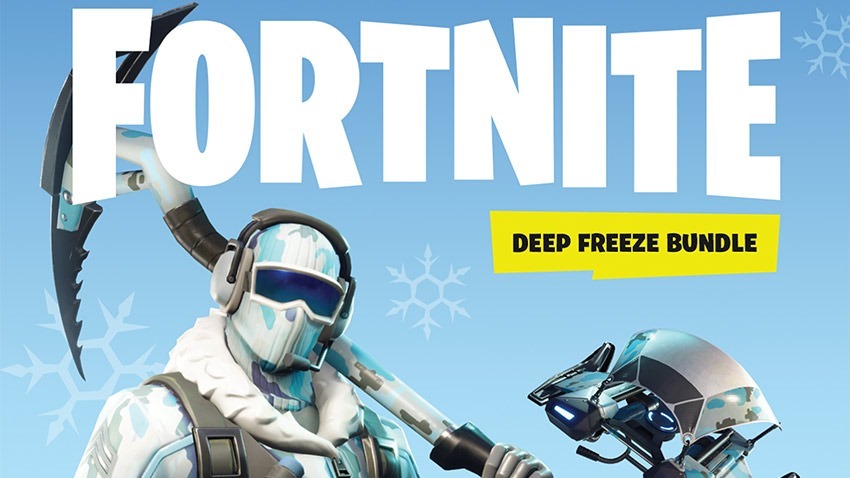 Believe it or not, but there are still many consumers who prefer to get physical copies of their games. Some don't want to rely on digital distribution, while others just want a physical copy of something for their collection. One game that's available only through digital means right now is one of the most popular games in the world: Fortnite Battle Royale.
That's changing, and the game will soon be on retail shelves. The curious bit here is that instead of publishing it themselves, Epic has opted to partner with Warner Bros Interactive Entertainment to deliver the game.
It'll be coming to PS4, Xbox One and Switch in November as the Fortnite: Deep Freeze Bundle. It'll contain a retail copy of the game along with digital extras. Players can expect not just he game (which can be downloaded for free), but also the Frostbite Outfit, Cold Front Glider, Chill-Axe Pickaxe, Freezing Point Back Bling, and 1,000 V-Bucks for consumers to spend on outfits and other aesthetic baubles. The bundle will also be available to purchase through the relevant digital stores.
It'll be available on Nov. 13, 2018, with a US price of $29.99 – so expect it to cost roughly half of a new retail game.
Last Updated: October 9, 2018