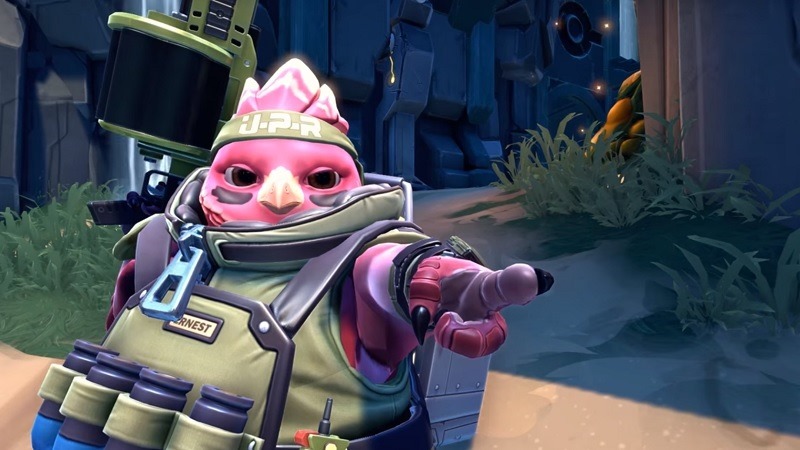 If you happen to be a Season Pass holder, or in the possession of a Digital Deluxe Edition of Battleborn, you're no doubt already making things go boom with the shooter's newest character, Ernest. Everybody else (see: PEASANTS) has unfortunately had to wait patiently to get their hands on the feathered commando.
I've got good and bad news if you're part of the latter. The good news is that Ernest will be made playable to you soon, on September the 1st (this Thursday) to be exact (via Destructoid). The bad news of course is that he wont be free. Like every other DLC character, he's going to cost a premium of 47,500 in-game credits. Here's a sneak peek of what he's capable of, along with a full breakdown of his abilities if you're unsure as to whether you should make that investment or not…
Ernest is explosive on the battlefield, but he isn't in this fight for glory or vengeance. Some might call him a well-aged boy scout, but Ernest's sense of honor and duty brings a new means of support and defense previously absent from the Peacekeepers – this is no small part thanks to his grenade launcher. The various explosive ordinance rounds help Ernest lean on the offensive or provide a mean line of defense for his team. As one of Menneck B's premiere demolitions experts, he's a brilliant tactician, known for his "outside the box" perspective on decimating his foes.
UPR-G73 GRENADE LAUNCHER: Load up the Ernest's trademark UPR Grenade Launcher. With six explosive rounds in the chambers, Ernest can deal area damage on impact or trigger after a short delay.
POWER EGG: Lay down a Power Egg that provides bonuses for your team. Allies in range can get attack speed boosted by 25% in Attack mode or reduce damage by 15% in Defense Mode.
EXPLOSIVE CHARGES: Blow up everything! Heave this sticky charge then go and lie in wait for the right moment to detonate and deal damage to foes. Or just stick them on your enemies – whatever works for you!
DETONATOR: Pull the plunger and detonate deployed explosive charges – or switch between Power Egg modes.
(Ultimate) MINE GRID: Cover your tracks and deploy a grid of mines. Each one will explode on contact with an enemy.
(Passive) DIRECT HIT: Ernest is deadly accurate with his Grenade Launcher – so if you land a perfect shot with an explosive canister, the direct hit deals an extra 15% damage to your foe.
I think Ernest looks like a solid addition to the roster. He's got a cool primary weapon, interesting abilities, and a unique look to him (Battleborn's character design really is spot on).
If he doesn't seem like your cup of tea however, you may want to wait for Battleborn's next character, Kid Ultra. He'll be coming to to the shooter sometime in future…
Evildoers beware! Kid Ultra is on patrol and ready to defend the universe from pesky, star-sucking, interdimensional jackholes. Hardwired to lend a helping hand, Kid Ultra is the pinnacle of support technology, buffing and healing teammates while subduing enemies. Let's just hope this LLC technology is a bit more stable than some other nihilistic robots we know.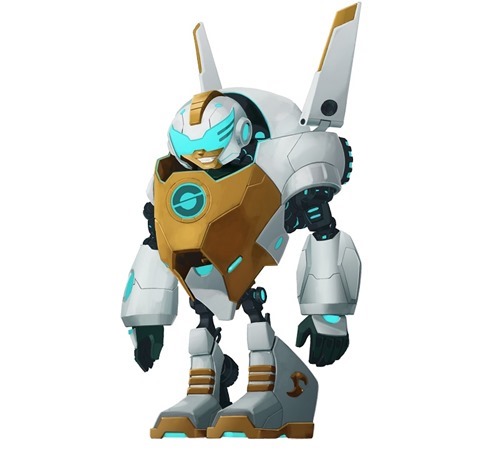 Personally, I'd choose neither him or Ernest. As much as I enjoyed Battleborn (much to my surprise) I've not played it much since I reviewed it back in May.
What about you? Are you still hooked? If so, will you be picking up Ernest when he's made playable to everybody this Thursday?
Last Updated: August 29, 2016