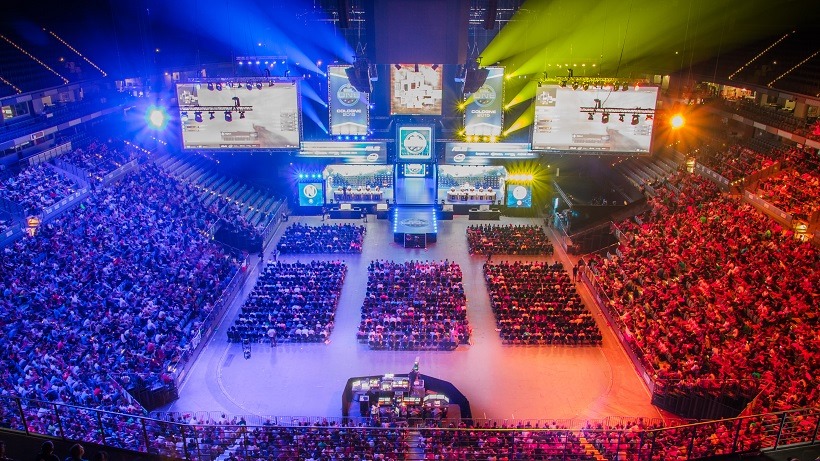 ESL One New York is no new feature to the eSports world. In the past ESL has hosted their major Dota 2 tournaments at Madison Square Garden, but this time around, in keeping with the times, ESL will be hosting their first CS:GO tournament in New York which will take place in Brooklyn's Barclays Center. HLTV reports the tournament begins on October 1st with a $250,000 prize pool.
The Barclays Center is no Madison Square Garden, but it is home to the New York Islanders, NYC's premier NHL team. The arena seats 15,000 people, and ESL are boasting this will be the biggest tournament to hit the East Coast of North America. North American CS:GO tournaments have yielded some of the largest viewership in Counter-Strike history, with MLG Columbus raking in 1.3 million concurrent viewers. 1.92% larger than ESL One Cologne. It's no secret that eSports has grown exponentially since 2015, and with the aid of major news networks such as ESPN, Yahoo, and Turner, the viewership and awareness continues to expand. Notably NA receives the most traction with viewers as these networks remain closely involved and times are sometimes more friendly to the rest of the world.
Teams and Tournament
Eight teams will be invited to ESL One New York, this does away with the previous format of 16 teams battling it out. Fnatic are the reigning ESL Champions, but at the moment the CS:GO professional scene is saturated with teams like Natus Vincere, Luminosity, Godsent, Astralis and even Tempo Storm who have since risen in the ranks.
The tournament will feature a double-elimination group stage, into single-elimination playoff. This has become the standard format for major CS:GO tournaments in the past and continues to deliver exciting games throughout.
All we have to do now is wait and see which eight teams will make the cut, but if I was doing the choosing I'd pick the following:
Natus Vincere
Fnatic
Luminosity
Atralis
Ninjas in Pyjamas
Godsent
Virtus.Pro
Mousesports
Like esports?
Check out esports central
Last Updated: May 5, 2016