It's an odd time to live in when Variety breaks some of the day's top esports stories. Today, ESL have brought on veteran Fox Sports Producer, David Hill, to make esports more like television. Hill is being brought in to up the standard of esports production, casters and hosts for future ESL events, pushing them towards a similar standard to television (which is the end goal). ESL are now working to raise their standard which includes hiring of new broadcasters for ESL events, trained by Hill. There's also the idea of pay-per-view esports, which is interesting.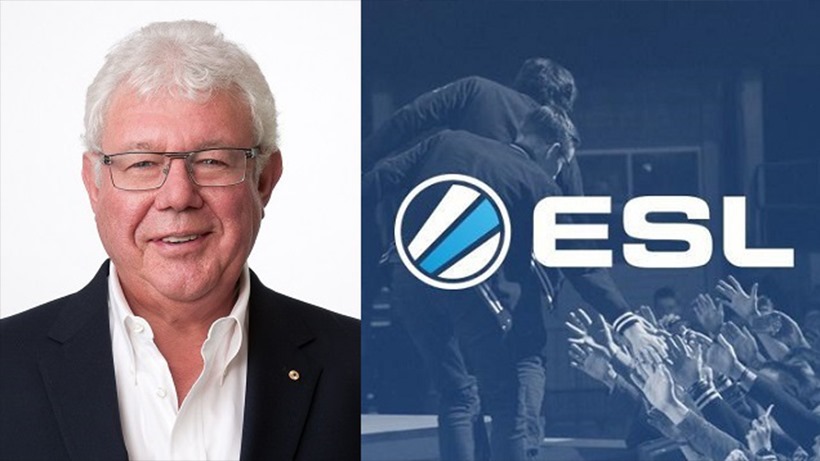 Image courtesy of ESL
David Hill said in a statement that they're looking to bring on better casters – "We're going to find gaming's answer to Joe Buck and Terry Bradshaw." Of course, this hurt some feelings.
Ah, ESL have now hired basically the two men in charge of CGS, Stephen Roberts and David Hill. https://t.co/rCnzwCbi61

— ReDeYe (@PaulChaloner) February 1, 2017
Also, newsflash Mr Hill, you don't need to find gamings answer to Joe Buck and Terry Bradshaw, there are plenty here already.

— ReDeYe (@PaulChaloner) February 1, 2017
Pay-per-view for esports is a terrible idea. Esports has thrived largely due to its ease of access online view streaming platforms such as Twitch and YouTube. The success of ELEAGUE is proof that online streaming still is necessary to grow the community after over 1 million people tuned in for the grand final, a number that pales in comparison to major Pay-Per-View audiences. The addition of Hill is actually great, though, and ESL has already stated that the idea of PPV will be limited to certain products, not outlined by Variety. Richard Lewis also cleared a few things up about David Hill, revealing that this is in fact not his first time in esports, and he was involved almost 10 years ago.
ESL released a statement after the public response to their their news:
At ESL we're always looking for ways to improve the on-site and on-air production of our events. At the moment we are investigating all avenues to further improve our products, including investing in studio development, working with top talent and bringing on board key industry experts from related industries. With David Hill on board, we're aiming at doing just that: making the ESL experience better.

That being said, there are no plans to make any of our tournaments or events "pay-per-view" products. We are investigating additional content concepts around our events, which could include PPV components, but the core viewing experience for ESL events will remain unchanged. Broadcasts from ESL's core products and events will remain available on various online platforms as well as a continually increasing portfolio of TV stations around the world.
I'm not overly concerned as a push for more professional production can never harm the industry. ESL want to remain at the top, and this is the way to do it.
Like esports?
Check out esports central
Last Updated: February 2, 2017