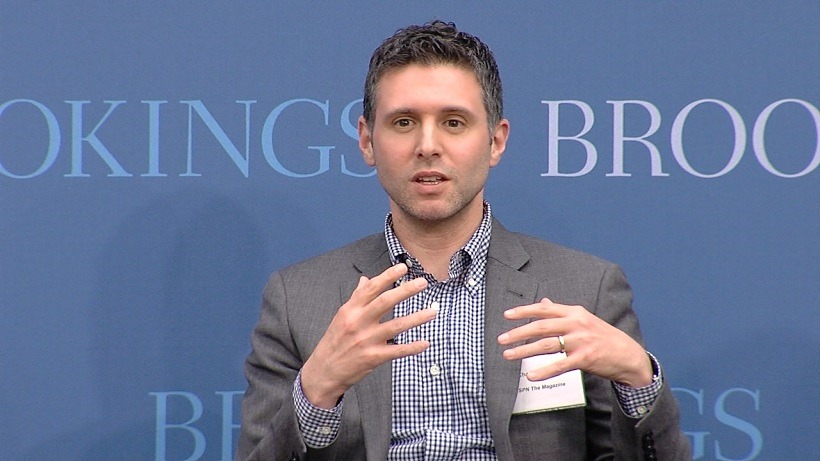 Just last week ESPN announced their new eSports division headed by a passionate trio of gamers. The new division aims to keep a usual professional EPSN standard when delivering news regarding the industry we know and love. Chad Millman, editor-in-chief for both ESPN.com and ESPN Magazine sat down with Variety to discuss why this new venture is close to him, and how great is is for eSports. While news coverage is only beginning for EPSN, the major sporting broadcaster is placing a much needed emphasis on eSports in 2016 in hopes of growing the industry even more.
Naturally ESPN is known for their in depth coverage of all things sport from American Football, Ice Hockey, Basketball, Soccer (Football) and even as far as Rugby. Their professionalism in these fields goes without question, and this is a level which Chad Millman aims to maintain.
"We want to treat eSports with the same seriousness and credibility that we treat the NFL, the NBA, and major league baseball," Millman said in an interview with Variety.
This emphasis on seriousness and credibility hits home with ESPN after their coverage of the collegiate Heroes of the Storm Tournament last year received mixed concerns from fans of the broadcaster. Some felt outraged that ESPN would include gaming on their channels, and splashed their anguish over social media and directly to ESPN.
While this was not the first time ESPN featured eSports, it was the most impactful and it hurt the industry in more ways than many. The cherry on top was Colin Cowherd's rant about resigning if ESPN cover eSports, he did in fact resign –  so that we will take that win. While a large majority of ESPN fans shared his vision of gaming, a small few felt something needed to be done, and this industry could no long go ignored.
Millman continued to add the following:
"To me the storytelling was so compelling and so powerful. People were so engaged with the coverage. It felt like we were doing a disservice to ourselves and a disservice to the audience if we didn't take this as serious as everything else."
When I mentioned the outrage from the coverage being hurtful, it wasn't only fans who took to social media. Other than Cowherd, ESPN anchors joined in on the eSports hate train and berated the industry and its prospects. Naturally this drove Millman and his team to ensure the seriousness of eSports and offer coverage that is both fair and accessible for all readers of both the online and printed EPSN Magazine.
Their eSports vertical will act as a major learning curve for the uninformed and hopefully bring about awareness in the most accessible way. Bringing in new audiences for eSports isn't always a major concern for fans and members of the community, but with ESPN it could never hurt.
Lastly Millman discussed his ambition for eSports coverage, and why this venture is great for EPSN.
"I think one of the reasons we were compelled to do this and act on it is because we saw the kind of reaction the eSports issue (of the magazine) was engaged with. It wasn't just people who are passionate about eSports or passionate about this community. The way that some of the numbers were put into context helped engage an audience and explain that this is something that you need to be paying attention to."
In conclusion EPSN has the reach and budget to drive eSports journalism into a new era. While nothing has been said on their ambitions for live coverage with eSports anchors, this first step is a huge on for them, and it's only going to grow from here.
Like esports?
Check out esports central
Last Updated: January 19, 2016