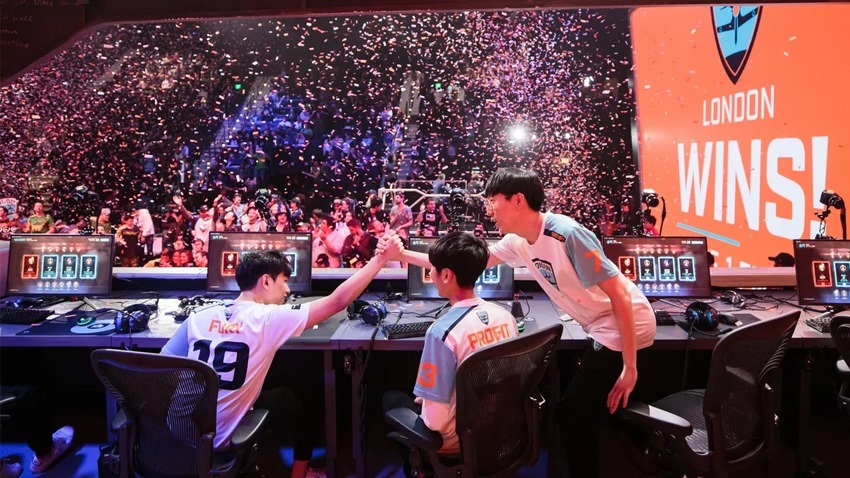 Overwatch is already breaking ground when it comes to esports, largely thanks to the way that it's trying to emulate actual sports. Instead of the traditional privately-owned teams that have little to do with geography, the Overwatch League is the first real, major competitive video game tournament to use city-based teams. Not only that, but these teams are largely owned by the same sorts of people who own major sports teams (Robert Kraft, CEO and owner of New England Patriots, owns the Boston Uprising as an example).
Now, the Overwatch League is hitting Prime Time TV. Activision has inked a new deal with Disney and ESPN that sees the Overwatch League playoffs hit mainstream TV in a big, big way. The agreement will see the Overwatch League finale aired on the primary ESPN channel during prime time hours on July 29, along with a recap package to air on Disney's ABC during prime time as well. The tournament will also be aired on Disney XD – together culminating in the "most comprehensive television distribution" ever for an esports tournament.
"The Overwatch League Grand Finals is by far our most comprehensive television distribution for an esports event over a single weekend: 10 total hours over four networks and three days," said Justin Connolly, Executive Vice President, Affiliate Sales and Marketing, Disney and ESPN Media Networks. "This overall collaboration with Disney/ABC, ESPN and Blizzard represents our continued commitment to esports, and we look forward to providing marquee Overwatch League coverage across our television platforms for fans."
According to Activision-Blizzard, it's part of a multi-year agreement, so expect to see more of this.
"We're excited to be working with ESPN and DisneyXD to bring Overwatch esports to an even wider audience," said Pete Vlastelica, President and CEO of Activision Blizzard Esports Leagues. "We've seen incredible passion and support from fans during the inaugural season of the Overwatch League, and we're looking forward to capping it off for them with an epic Grand Finals at Barclays Center later this month."
Like esports?
Check out esports central
Last Updated: July 12, 2018