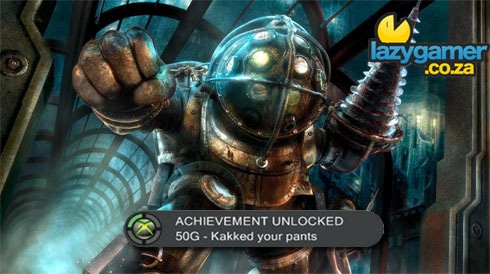 Highly anticipated sequel BioShock 2 sees general release in South Africa today. While not quite living up to the narrative heights of its predecessor, we thought it was an excellent game in its own right.
If you're a multiple system owner and unsure about which one to get it for, Eurogamer have put together another of their famed face-off's detailing the highs and lows of each version. Which do they recommend?
"In terms of purchasing decisions for those who own both HD consoles, it's fairly self-evident that the Xbox 360 version of BioShock 2 is the one to have: graphics are undoubtedly superior with four times the resolution on transparencies, the frame-rate is undoubtedly smoother, there's no HDD-sapping mandatory installation and control varies from slightly crisper to considerably more responsive, depending on the status of the PS3's frame-rate at any given point.

This is not to say that the PS3 version of the game shouldn't be considered if you don't own an Xbox 360. The quality of the conversion is measurably better than the original BioShock, and while frame-rate drops can be irritating – coming when you really need the visual and controller feedback the most – it's still eminently playable and enjoyable."
The PS3 version of BioShock 2 runs substantially better than the first game did and at least runs at an HD resolution this time – but still doesn't manage to trump the 360 in terms of performance. It does however load slightly faster than the 360 version, thanks to its 10 minute mandatory install.
Of course if you really want the best version, that'll be the PC – provided you have a beefy enough machine, of course. Still, the game's worth playing – no matter which console or system you play it on.
Read the full, very biased, inaccurate and unsupported by actual facts and data gleaned by some rather sophisticated equipment face-off at Eurogamer.
Last Updated: February 12, 2010