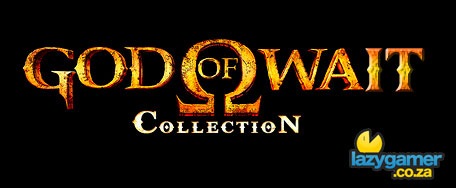 Europe – a territory that includes us – was confusingly denied the God of War collection this year, with an indefinite release of "next year." Seems like it's going to be worth the wait – as Europe, New Zealand and Australia be getting a limited edition complete trilogy box-set. There's no word on whether or not it'll make it to our shores, but we're trying to find out. You'll know when we do!
The chest-bound collection includes all sorts of extra goodies, details and pictures of which you'll find after the jump.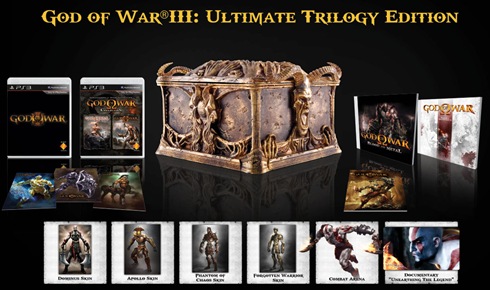 Click to enlarge
God of War III
God of War Collection (gentle reminder, this is God of War and God of War II, remastered in HD, running at 60 fps, with Trophy support, all on one Blu-ray Disc)
Extra game content downloadable via PlayStation Network:

God of War Combat Arena containing an exclusive environment and seven challenges to complete
Dominus character skin
Apollo character skin
Phantom of Chaos character skin
Forgotten Warrior character skin
Exclusive video content downloadable via PlayStation Network:

God of War: Unearthing the Legend Franchise Documentary. This is a full-length documentary detailing the history of the God of War franchise. A must have for fans!
Special audio bonus content:

God of War Trilogy Soundtrack – God of War, II, and III scores from the game
God of War: Blood and Metal EP – a heavy metal homage featuring original music inspired by God of War
Source : Playstation Blog
Last Updated: December 18, 2009