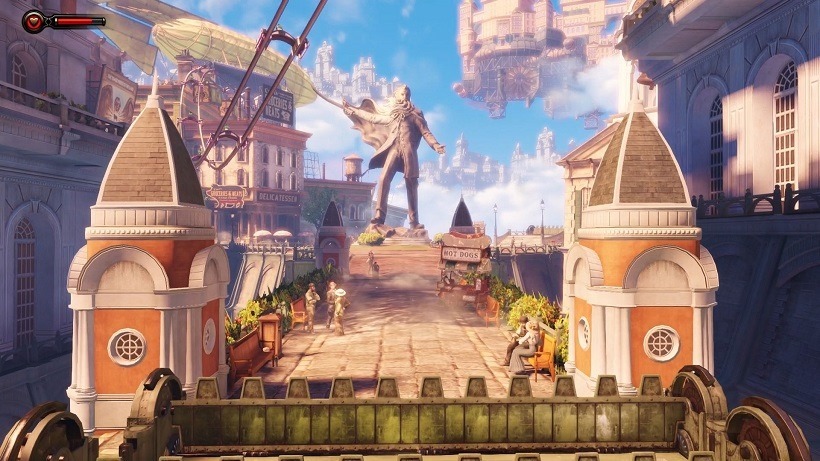 Update: As expected, The BioShock Collection is real, and it's coming on September 13th. It includes all three games in the series. Check out the trailer below:
Original story follows:
The BioShock Collection must be up there as one of the worst kept secrets in recent memory, and yet follows the same pattern as other distinguished winners in its class. Despite being leaked all the way back in September last year by our very own local retailer Raru, 2K has yet to actually acknowledge that the remasters are coming out. At least they had, until they leaked the collection personally again yesterday.
In what all but confirms that BioShock is getting remastered real soon, an update to the 2K website prematurely revealed a handful of screens for the collection. Picked up originally by NeoGAF, the screens showcased locales from all three BioShock titles, and even included the boxart that has been circulating for months now. 2K quickly took things down, but there's little to no hiding space for them anymore.
The timing is also interesting, since just last night an official account for BioShock was created on Twitter. That alone lead many to believe an announcement was imminent, and this leak just solidifies what it'll be about. Being this exposed probably means 2K is gearing up for a reveal in the next few days, and I wouldn't be surprised if the collection itself issn't far off from release.
Welcome to Rapture! Would you kindly follow @BioShock? pic.twitter.com/f010t1WS0O

— BioShock (@bioshock) 29 June 2016
If you haven't been keeping tabs, the BioShock Collection will supposedly feature all three titles in the series: BioShock, BioShock 2 and the dividing BioShock Infinite. All three will be spruced up for a re-release on Xbox One and PS4, and the screenshots above certainly do a good job of selling that. It's not an overhaul per say, which is probably why PC is being excluded.
So at this point, there really is only one thing to say. Would you kindly reveal this game already, 2K?
Last Updated: June 30, 2016