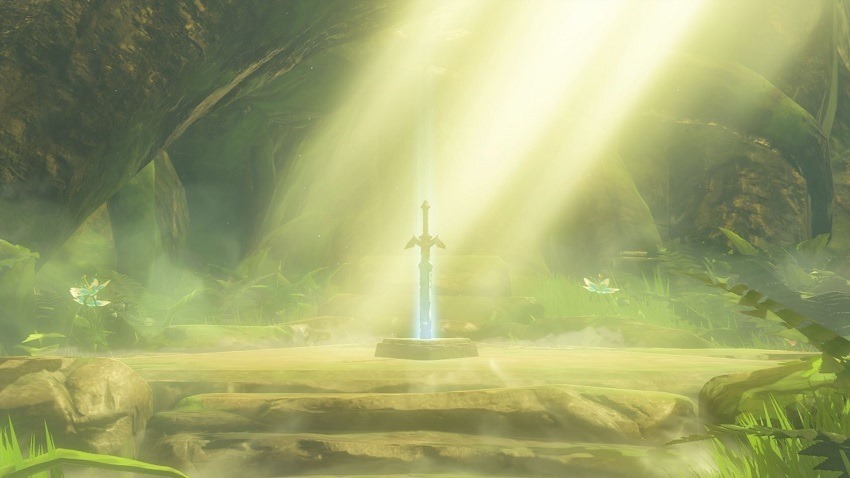 Season Passes have become common in the games industry's shift towards longer (and sometimes stronger) post-launch support. Considering Nintendo have taken their sweet time with the latest adventure in the Legend of Zelda franchise, it's no surprise that the series has yet to catch up with the times and host its own form of DLC content. That's changing with Breath of the Wild in a few days time, as Nintendo revealed two separate content packages that fans could look forward to in 2017.
The Expansion Pass will go on sale on March 3rd for $20, and encompasses two releases of content a few months after the game has launched. The first pack, which launches during the American summer, will feature a new Hard Mode, add in the Cave of Trials (like Wind Waker and Twilight Princess) and add a new feature to the game's map. The second, which will only arrive during the Holiday season, will add a whole new dungeon, new story content and a few new challenges for players to enjoy.
Upon purchase of the Expansion Pass, players will also be treated to three new chests in their game world. While two will offer some items for you to use, the third will spit out an exclusive Nintendo Switch t-shirt for Link to wear on his adventures. Which is just a little awkward marketing if you're still planning to play the game on Wii U.
While post-launch support is usually  a good thing, it still seems hard for the content being offered to get it right. It's no different here. Locking features like a Hard Mode and the Cave of Trials, which were previously just another free feature in past Zelda titles, behind a pay wall leaves a bad taste in my mouth. And while the idea of a new dungeon sounds great, it's a pity players can't just buy the portion of the pass they want. It's an all or nothing deal here, with Nintendo showing no plans to offer each DLC drop separately. On the other hand, Nintendo's post-release support for Mario Kart 8 was exemplary , and if they can replicate that here, it'll be more than worthwhile.
The Legend of Zelda: Breath of the Wild launches exclusively on Wii U and Nintendo Switch this March 3rd.
Last Updated: February 15, 2017