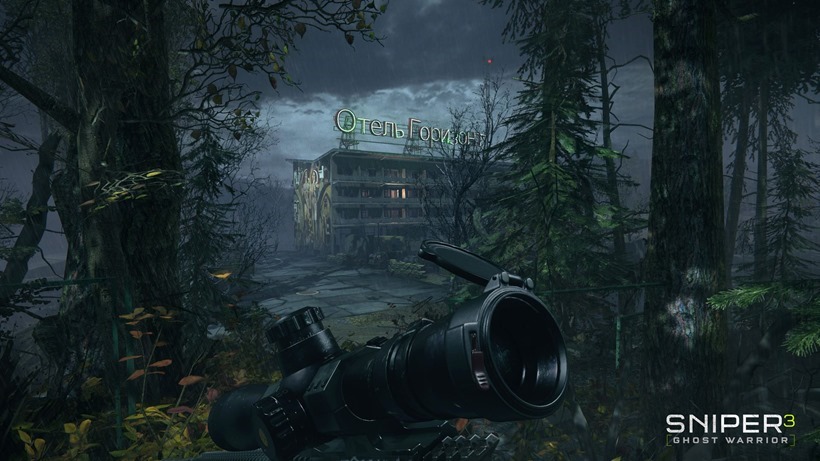 Sniper Ghost Warrior 2 was an ok game. Competent, but not exactly exciting or tense. It was the kind of game that had a very specific audience in its crosshairs. Well clearly, that audience was large enough to justify a sequel, which I still think looks leagues better than previous efforts.
There aren't exactly too many dedicated sniper games out on the market, with the only real competition  out there being Rebellion's massive experiment in seeing how far it can take horrific dismemberment and penetration in their Sniper Elite series.
But Sniper Ghost Warrior 3 feels like the kind of shooter where your bullets come with consequences. Check it out in the trailer below, which has one of the devs commenting that "Instead of just shooting your way out of trouble, you're actually fighting your way straight into it".
The trailer doesn't show off everything that I still got to experience at E3. Sniper Ghost Warrior 3 is bloody massive in terms of scale, with the action kicking off on a map that is seems designed to kill you as quickly as possible. In fact, that same map was featured in a previous video, a 24 minute walkabout of sniping and hiding.
Here's the embed link for that, if your boss isn't around and you've got time to park off and watch it, while the Johnson paperwork piles up and you really should get that case sorted and dammit I'm drifting again. Sniper Ghost Warrior 3 is out in June next year.
And hopefully with a better frame-rate than what was seen in that alpha footage. Which according to the date on that video, was around three months ago. Progress!
Last Updated: September 17, 2015