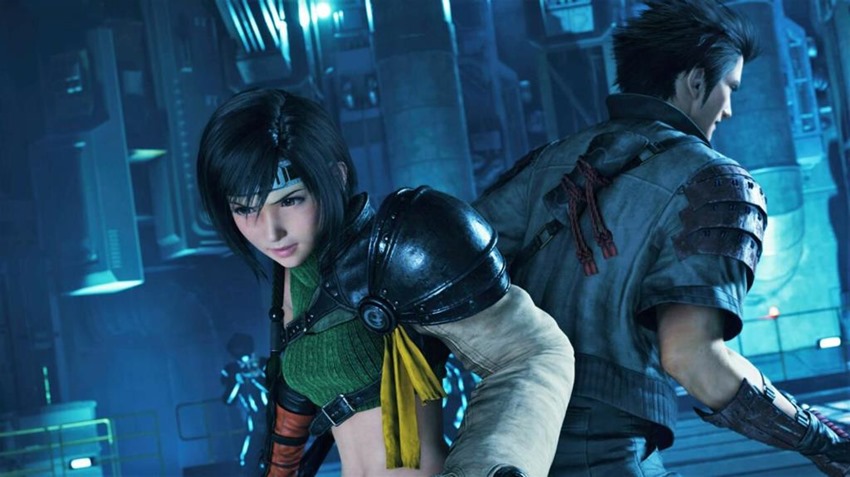 Its been a good while since Sony dropped a Nintendo Direct-style collection of trailers and reveals, but that drought was finally broken last night! A few tasty and filling reveals were on the table, ending with a main course of next-gen upgrades for one of the best remakes in recent memory. Here's a look then, at everything that Sony had on its plate. Also why am I so hungry all of a sudden?
Final Fantasy VII Remake is getting a PS5 upgrade on June 10
The full title will be Final Fantasy VII Remake Intergrade, which is a name that's approaching Kingdom Hearts levels of silly. Anyway, it'll add new story scenarios to introduce Yuffie and the new character Sonon, improved textures, faster load times, better visual effects, and higher frame rates. If you already own Final Fantasy VII Remake on PS4, the visual upgrades will be free. Otherwise be prepared to fork out $70 for the full experience or $10 for Yuffie's story DLC.
Deathloop gets a new gameplay trailer
The hot new game headed to Sony from Xbox is still looking fantastic. Here's a new trailer, that I'm adding to my pile.
Kena: Bridge of Spirits gets a new release date
You'll have to wait a little bit longer to play what still looks like a delightful and spiritual adventure, as Kena: Bridge of Spirits is moving from March to August 21 for its release.
Oddworld: Soulstorm launches April 6 for free on PlayStation 5 as part of PS Plus
Follow me.
Five Nights at Freddy's: Security Breach
Those darn cursed animatronic monsters with a taste for human blood are at it again!
Solar Ash is finally coming out this year
If you enjoyed Hyper Light Drifter, then this game from the creators of that iconic indie will likely be right up your alley
Sifu revealed
Speaking of indies on the rise, Sifu is action game from the makers of Absolver and it looks kind of awesome so far.It'll be out on PlayStation 5 and PlayStation 4 sometime this year.
Knockout City launches on May 21
It looks very alright.
Returnal got a new trailer
Housemarque's latest game still has a very silly name, but I'm down to see what one of the studio's behind some of the best games is capable of when Returnal lands on April 30.
Crash Bandicoot 4: It's About Time adds a few PlayStation 5-exclusive upgrades on March 12
You'll be able to throw Crash at various hazards using new DualSense features like improved haptics and adaptive trigger usage, and enhanced 3D audio.
Last Updated: February 26, 2021