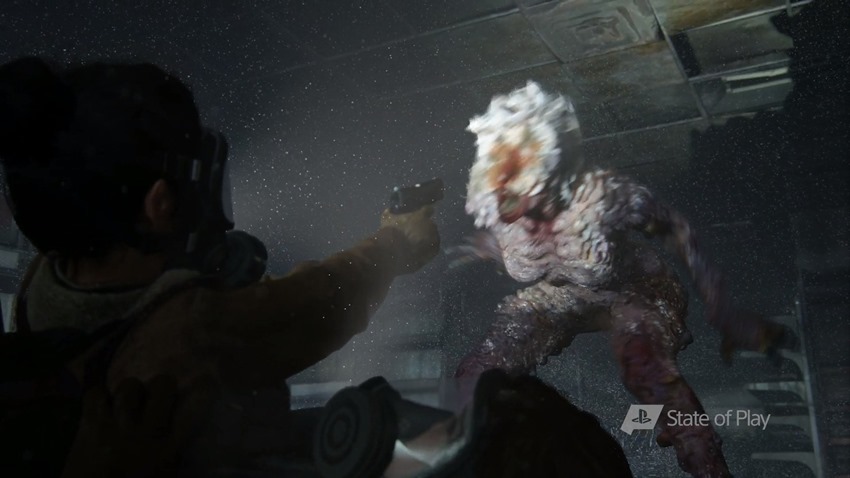 I like my video game news to be delivered in much the same way that I like my pizza to be dropped off by me: Brief, cut into easily digestible segments and incredibly disappointing when there's not even the merest mention of a new Batman game which results in me spending the night in a shower crying my heart out. Trust me, my pizza delivery dude is just as confused as you are right now.
ANYWAY! Last night's latest State of Play may have only had one big reveal up its sleeve, but the brief was charming in its brevity. Some new games were shown off, one of Sony's final big titles before the dawn of the PS5 got a release date update and they're continuing their tradition of releasing the most fugly of limited edition PS4 Pro consoles for that Hideo Kojima fellow and his Death Stranding title.
Read on ahead, while I batton down the hatches in preparation for Geoff Keighley who's about to burst through that door and tell me that he knows Kojima.
Humanity
This looks fun! The next game from Enhance Games and Tha Ltd. appears to be some sort of Lemmings spiritual successor, where you'll have to funnel the absolute hell that is mankind's complete lack of spatial awareness on a colossal scale, through numerous hoops and bottlenecks. Plus you can apparently make them all fight so my bloodlust is already intrigued by this.
PlayStation Plus October games revealed
Baseball! Ennnnnhhhhhhhh. The Last of Us Remastered Edition! YAAAAAAY! I've finally got zero excuse to not play this Naughty Dog game which is heralded as a masterpiece of storytelling by most people. According to my limited knowledge, The Last of Us is the apocalypse on shrooms and then some. SHROOOOOMS!
MediEvil gets a demo
And it's out right now! Sir Daniel Fortesque is back in action, rotting arms and all in case you want a touch of a PlayStation classic but with a new coat of paint.
Wattam
Annapurna Interactive's next game looks delightfully charming, and with Katamari Damacy creator Keita Takahashi in the mix as well, you can bet your favourite socks (Yes I'd wager my A-Team gear) that it'll be quirky as well. Out in December.
Arise: A Simple Story
Arise looks like a fun little diversion with cartoon visuals, but outside of the "coming soon" release date not much else is known about it.
Call of Duty: Modern Warfare goes heavy on the story
Drama! Action! MOUSTACHES! Here's the latest trailer for Modern Warfare which looks set to prove that war is a dirty business and absolutely not good y'all.
LA Noire: The VR Case Files
Pressing X to doubt is so last century. Real sleuths furrow their brows in virtual reality, while attempting to maintain their composure by not hurling chunks all over the suspect they have in custody. Unless you're me, because that is totally a valid interrogation technique.
Afterparty has you outdrinking the devil
In Afterparty, you are Milo and Lola, recently deceased best buds who suddenly find themselves staring down an eternity in Hell. But there's a loophole: outdrink Satan and he'll grant you re-entry to Earth.
PSVR Sizzle Reel
Some great looking games on the horizon! Espire 1, Stardust Odyssey, After The Fall and Space Channel 5: Kinda Funky News Flash are all coming soon to PS4 and the VR hardware.
Civilization 6 gets a PlayStation port
Strategy on a console? If recent games have proven, you can bring plenty of tactical supremacy to a console and boil down a massive control scheme to a mere collection of analogue sticks and face buttons, something which ol' Sid Meier will be looking to do with Civilization 6.
Death Stranding is launching with a themed PS4 Pro
And it looks like my nieces have turned my console into an art project with their paint-stained hands. Although I do like the pod-baby idea for the controller. THE BEEBIES!
The Last of Us Part II finally has a release date
February 21, 2020. Get ready pilgrims, because Ellie is back and so is a certain someone else.
Last Updated: September 25, 2019