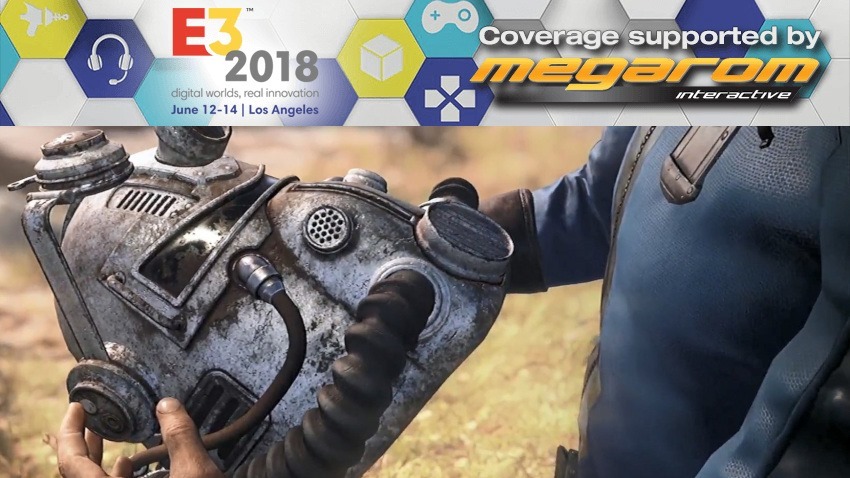 Bethesda's conference got off to a weird start. Nothing could've prepared the audience in attendance for the musical stylings of Andrew W.K, but thankfully Bethesda didn't use that as their only ace up their sleeves. Perhaps in a slower cadence than we're used to frim the publisher, we got a whole host a new game announcements that feel a littler further away than you might have expected. But it's hard to scoff at massive new entries in the Elder Scrolls, DOOM and Wolfenstein franchises, which set up Bethesda for a good few years to come.
Things kicked off with an incredible look at RAGE 2, and quickly moved onto big announcements for Prey, Wolfenstein, DOOM and The Elder Scrolls. They were peppered with smaller reveals for Quake Champions, The Elder Scrolls Online and more card games, before Bethesda gave the briefest of hints at their future with a brand new IP called Starfield. It was a plethora of teases, but thankfully a lot of them hit the right notes to get that excitement flowing.
There's a lot of lingering questions though. When is DOOM: Eternal launching? What the hell is Starfield actually about? And is The Elder Scrolls VI even remotely close to being complete? They're all questions that we're going to be asking during the week at E3, and ones we'll probably only gets answers to around this time next year. For that reason alone Bethesda's conference felt different. Different because the publisher is so used to announcing games that are out in a couple of months. That cadence couldn't be maintained year on year, so in some ways it's about time they had to slow down.
But it's all exciting nonetheless, and Bethesda will probably have lots more to show during the week.
Last Updated: June 11, 2018