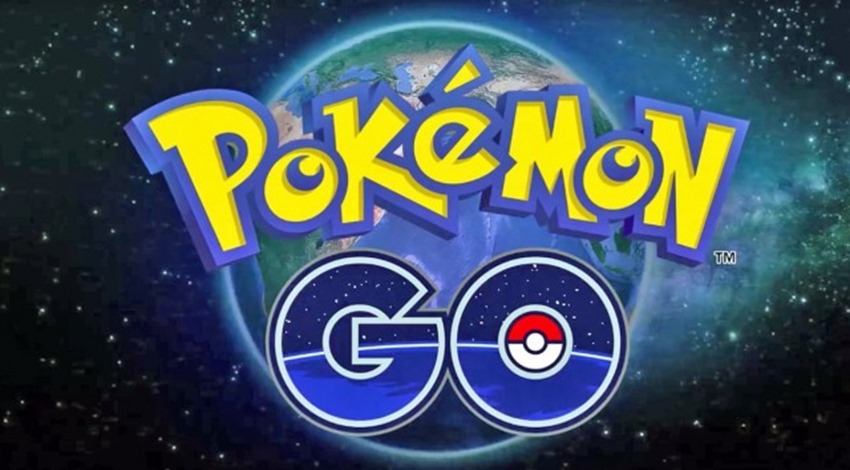 Pokémon Let's Go Pikachu and Eevee may be tearing up the charts right now, but it's doing so with several ideas that were pioneered by its mobile predecessor Pokémon Go. Say what you like about the game, but the impact that it has had on people cannot be understated. A bonkers number of fans still play it daily, the game has seen people venture outside and the core appeal has evolved beautifully over the last couple of years, much like its source material.
What truly makes Pokémon Go terrific however, is that it's a global phenomenon. One that has seen it spread its influence far beyond the usual borders and grow communities in even the most remote places on the planet. South Africa is no different, with our very own people of the South having regular community events that are aimed at growing a game that still emphasises fun, health and socialising.
And if you're looking to join in on said fun, then you can grab your phone, install the app and mosey on down to one of several locations for the latest Pokémon Go community Day. Here's a brief rundown of where to go and what to expect on December 1:
Bloemfontein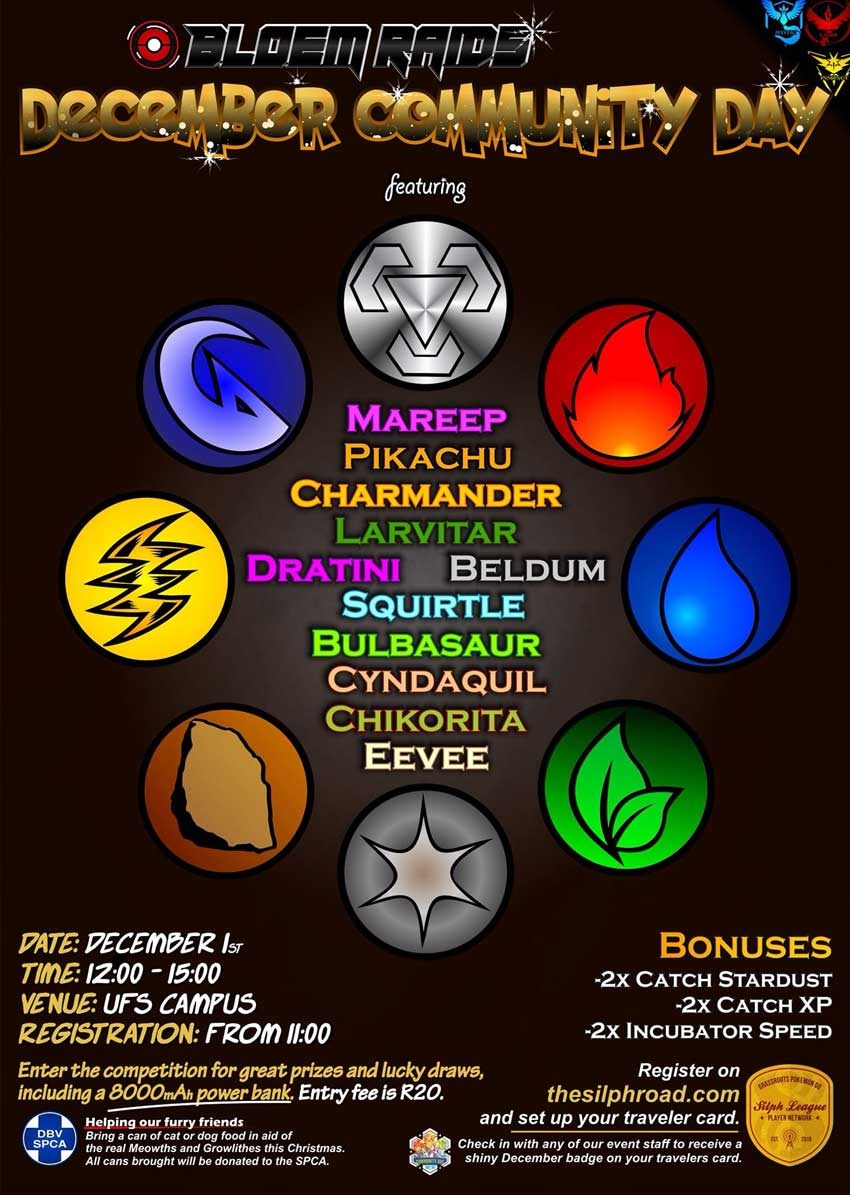 At the UFS Campus, you can expect to catch several starter Pokémon, plus there'll be an SPCA drive to collect food for dogs and cats who find themselves in need of a little extra aid during the silly season.
Pretoria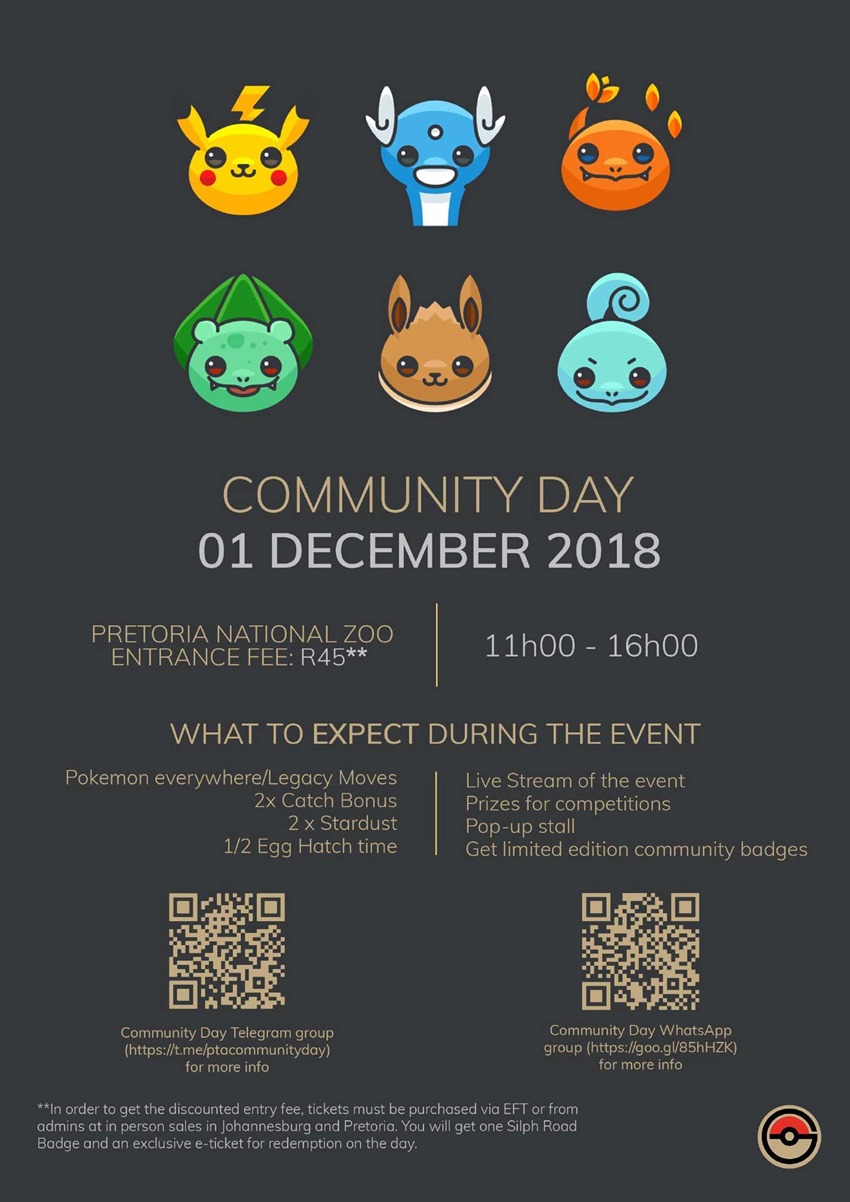 Over at the Pretoria Zoo, R45 entrance fee into the zone gets you a ton of Pokémon, legacy moves and a whole lot more.
Nelspruit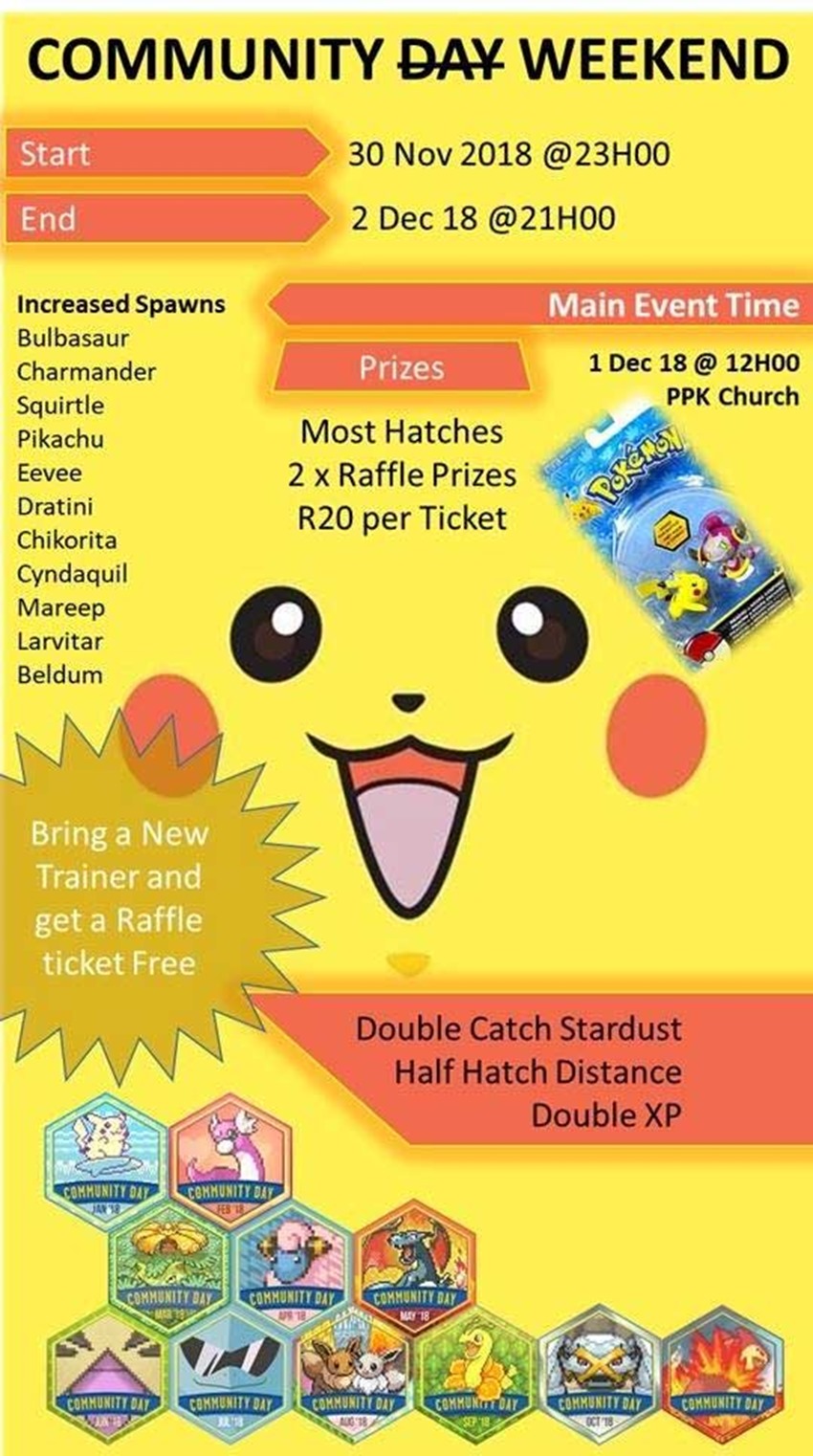 Anyone bringing a new trainer with them gets a free raffle ticket, with the Nelspruit event kicking off at PPK Church and having plenty of increased spawns for Kanto and Johto starters, as well as several other rare Pokémon. There'll also be Double XP, double catch Stardust and half hatch distance perks to look forward to here.
Don't forget to register on the Silph Road website for a traveller card, for more bonuses. Know of any other community meet-ups happening? Drop us a comment below and I'll add to the post.
Last Updated: November 28, 2018