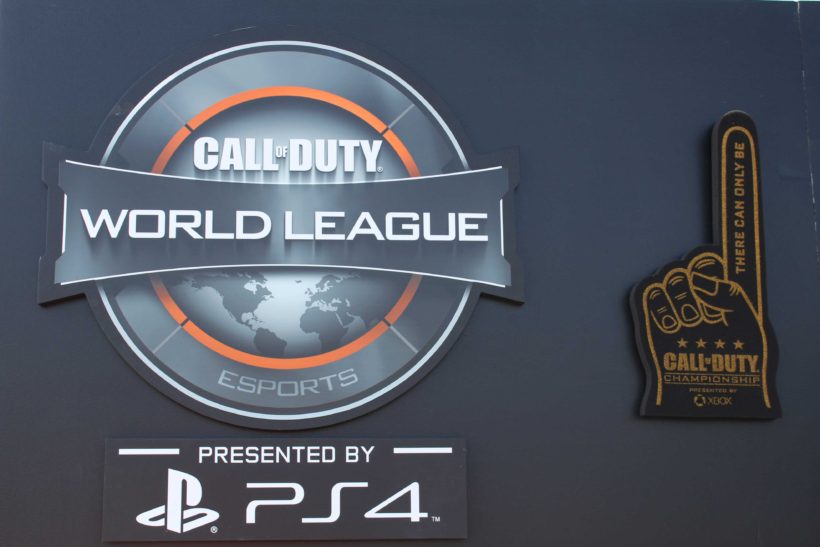 You know your game franchise is big when it can set up an international event, fly in teams from all around the world and force esports commentary teams to wear ties. Factor in a sweet pot of over a $2 million in cold hard cash, and Activision's regular COD XP eventw wasn't joking around this year. Missed it? That's cool, because we've got you covered. Let's hit the pertinent stuff first:
Call Of Duty XP – The Winners
Call of Duty Black Ops 3 was home to this year's COD XP, with teams from all across the globe vying for glory. But there could be only one winner, and once again Team EnVyUS took home the gold. EnVyUS recaptured the glory over the weekend, smashing Splyce in a showdown that went down to the wire. But with the scoreboard reading 3-1,  EnVyus took home the grand prize of $800 000.
In random photo news here's a gallery of pictures from Gavin, who apparently has an obsession with guns.
Call of Duty: Infinite Warfare
It wasn't just eSports on offer however. With Gavin stateside for the event, we got our first look at the zero-g multiplayer for Infinite Warfare. Here's some gameplay captured by the slender man himself of it:
If you prefer something more texty, Gavin has written some impressions. But the gist of it is that you shouldn't exactly expect too much to change with this annual formula of skiet die bliksem.
Call of Duty: Modern Warfare Remastered
But the real star of COD XP wasn't the newest game it seemed, but the oldest. Call of Duty: Modern Warfare Remastered is looking finer than Chinese porcelain right now, a remake of the cult classic game that put Call of Duty on the map several years ago and really kick-started the idea of a video game being a summer blockbuster.
It's also home to some of the sweetest multiplayer around, that is still polished perfection even with a few sequels in the bag. And of course Gavin went hands on with it:
Modern Warfare was an amazing title in the day but Call of Duty has moved on since then and has improved in most ways so this stepping back to the days of Modern Warfare just doesn't really work for me.

However there is definitely a huge community who have been asking for Call of Duty to step back in time and those guys are going to be ecstatic with the quality of Modern Warfare Remastered.

People are asking whether the professional leagues are going to be using Modern Warfare in the next league but I simply don't see Activision going with that. They have invested a lot in creating the Call of Duty World League and some of the reason for that is to help drive sales of their annualised titles.

For the guys yearning to have a go at Modern Warfare again this remaster is perfect and they'll be over the moon.
Here's what it looks like in action:
And that was COD XP 2016! Guns, sumo suits and possibly a beer that was too big even for Gavin. Delicious stuff. Also, don't forget about that Call of Duty competition that we're running. It happens to include a Scuf controller signed by OpTic Gaming. Its value? Priceless. Probably.
Last Updated: September 5, 2016