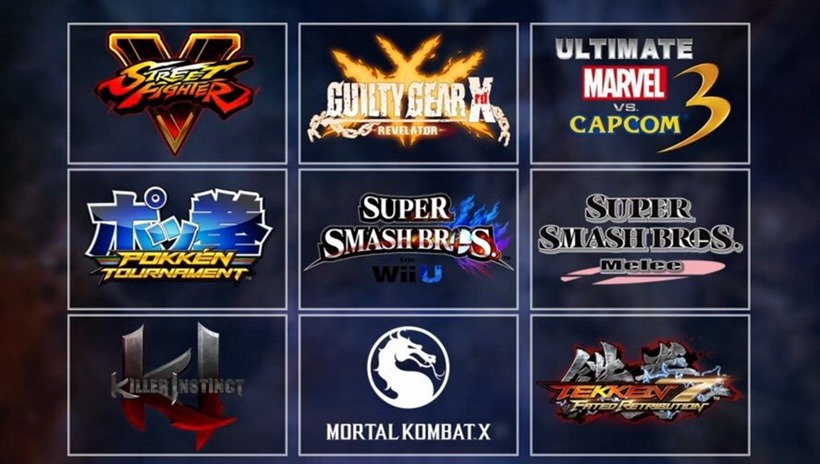 Forget about your upcoming heavyweight boxing championships. Forget about watching an ocean of Tapout and Bad Boy T-shirts scream for brutal murder at an EFC Africa event. Because the biggest fighting tournament in the world that actually matters, has just locked in a date. EVO 2016 is back baby, and will this year see some old favourites joined by a new and blemish-free face on the roster.
Revealed on a livestream, here's the list of games that will be hosting some furious fisticuffs when the best of the best head to Las Vegas:
Street Fighter 5
Super Smash Bros. Melee
Mortal Kombat X
Guilty Gear Xrd Revelator
Ultimate Marvel vs Capcom
Super Smash Bros. Wii U
Killer Instinct
Pokken Tournament
After many, many years, Street Fighter 4 has finally been retired from the EVO line-up. It's undoubtedly been the main event ever since it made an appearance on the EVO stage seven years ago, but 2016 belongs to Street Fighter V.
"Street Fighter V is a brand new game and a vast majority of people are playing it," EVO 2016 organiser Joey "Mr. Wizard" Cuellar said to Shoryuken about Street Fighter V being selected.

I think it will be much bigger. There are 30 million PlayStation 4s out there as well as countless PCs. Everyone has access to this game from the getgo this time around, so a lot of people will be fiending on it this year!
Guilty Gear Xrd –REVELATOR will also be a fresh face on the schedule. One that was selected for both its core mechanics and fresh approach to the genre, as Cuellar explained:
The core mechanics of Guilty Gear Xrd -REVELATOR- will remain the same, so we can assure that players will have enough time to check out the new characters and changes and get ready for the big event. Developers keeping the game fresh is exactly what Evo thrives on, and when someone brings new tech to Evo, it is always a crowd pleaser.

We were confident that the players would want to use this new version, so we have included it in this year's lineup.
EVO 2016 runs from July 15 through to 17. It's usually a damn good weekend of watching top-class players duke it out in the fighting genre. In addition to Street Fighter V, there's also Pokken Tournament and Killer Instinct to keep an eye on for some some ludicrously showy fights. And remember: What happens in Vegas, stays in Vegas.
Last Updated: January 27, 2016