Lat Vegas, the soon to be capital of eSports, will once again be the bicycle shed where the world's top fighters flock to for the annual Evo showdown. Evo has long been the flagship tournament for the world's top fighting games, an eSport which I feel deserves a lot more recognition and appreciation. What is Evo, you might ask?
The Evolution Championship Series (Evo for short) represents the largest and longest-running fighting game tournaments in the world. Evo brings together the best of the best from around the world in a dazzling exhibition of skill and fun, as players and fans gather to honor the competitive spirit in an open format and determine a champion.

Our tournaments are about more than just winning. Evo is open to anyone, feature stations available for relaxed free play, and offer unique opportunities to meet people from different countries and different walks of life who share your passion. Established champions face off against unknown newcomers, and new rivals that might have only talked or fought online meet up and become old friends. (via Shoryuken)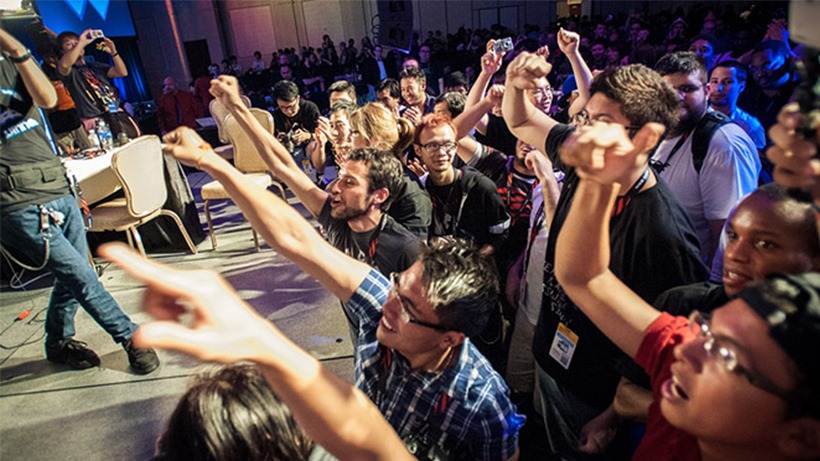 Image via Polygon
Drawing in fans of thousands, and some of the most talented gamers out there, Evo has always delivered an action packed weekend of eSports which anyone can relate to. In case you've never seen a fighting game, you have to punch the other guy till he's K.O'd. There are a number of different fighting games, some of which are shown in the announcement trailer for Evo 2017.
In 2016 Evo hosted nine games in total, they were: Street Fighter V, Super Smash Bros, Killer Instinct, Ultimate Marvel vs. Capcom, Pokken Tournament, Mortal Combat X, Super Smash Bros Melee, Guilty Gear Xrd, and Tekken 7.
This year will be a lot similar, but at the moment not much is known about the tournament or the prize money. What we do know is that is will happen on July 14-16 2017 in Las Vegas, Nevada.
Last Updated: November 17, 2016