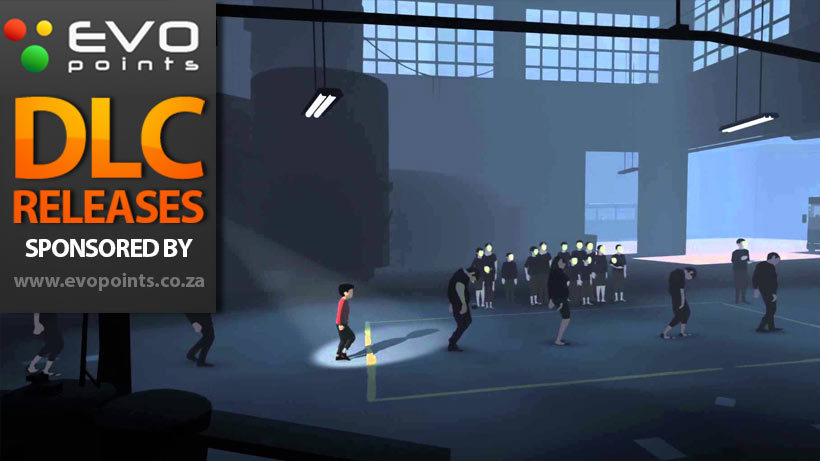 Welcome to our weekly post of featured downloadable content available for different gaming platforms sponsored by www.evopoints.co.za. Here's this week's list of fresh downloadable games and content.
Downloadable content has become a pretty big thing. More and more people are opting to get their games and add-ons through digital distribution. instead of the traditional Brick-and-mortar method. Some games and software; like XBLA games, PSN shorts and iOS games are available through the internet only – something that can be daunting for a lot of folk. Confused about what new games are available for your platform of choice? Don't fret – we've got you covered.
Links to content are supplied where available. If you would like to purchase vouchers, you can click the category headers to go straight to the appropriate page on evopoints.co.za
PlayStation Plus
Saints Row: Gat Out of Hell (PS4)
Furi (PS4)
Fat Princess (PS3)
Call of Juarez: Bound in Blood (PS3)
Prince of Persia: Revelations (PS Vita)
Oreshika: Tainted Bloodlines (PS Vita)
PlayStation — [ PSN Vouchers & Subs Available ]
PS4
Castles
Full Mojo Rampage
Heart & Slash
Lego Star Wars: The Force Awakens
Pharaonic
Prison Architect
Resident Evil 5
Star Ocean: Integrity And Faithlessness
Steredenn
The Technomancer
PS3
A Boy And His Blob (Cross-Buy)
Lego Star Wars: The Force Awakens
PS Vita
Adventures Of Mana
God Eater Resurrection
Lego Star Wars: The Force Awakens
Zero Escape: Zero Time Dilemma
Sales
To see all of the latest PlayStation content posts this week, click here for EU and US or check out the Online Sony Store.
PC Gaming — [Steam Vouchers Available]
Inside
Zero Escape: Zero Time Dilemma
The Technomancer, 15% off!
LEGO STAR WARS : The Force Awakens
Steam Weekend/Daily Sales and Promos:
STEAM SUMMER SALE – Now On!
Xbox — [ Xbox Live Vouchers & Subs Available ]
Games for Gold
Xbox One
INSIDE
The Banner Saga 2
Prison Architect: Xbox One Edition
Dynamite Fishing – World Games
The Incredible Adventures of Van Helsing II
Letter Quest: Grimm's Journey/Three Fourths Home Extended Edition Bundle

Ethan: Meteor Hunterz

Hawken
MX vs. ATV Supercross Encore
Super Mutant Alien Assault
The Magic Circle: Gold Edition
Lost Sea
Ghostbusters Ultimate Game And Movie Bundle

The Technomancer

Resident Evil 5
7 Days To Die
Full Mojo Rampage
LEGO STAR WARS: The Force Awakens
Windows 10
Xbox 360
Xbox Live Deals With Gold – Check it out here
Xbox One – Titanfall, Unmechanical: Extended, Resident Evil 6 and More
Xbox 360 – NBA 2K16, Titanfall, Mass Effect 3 and More
iTunes App Store
World of Warcraft
For all your codes, vouchers and subscription needs head on over to www.evopoints.co.za to get whatever you need.
Last Updated: July 1, 2016