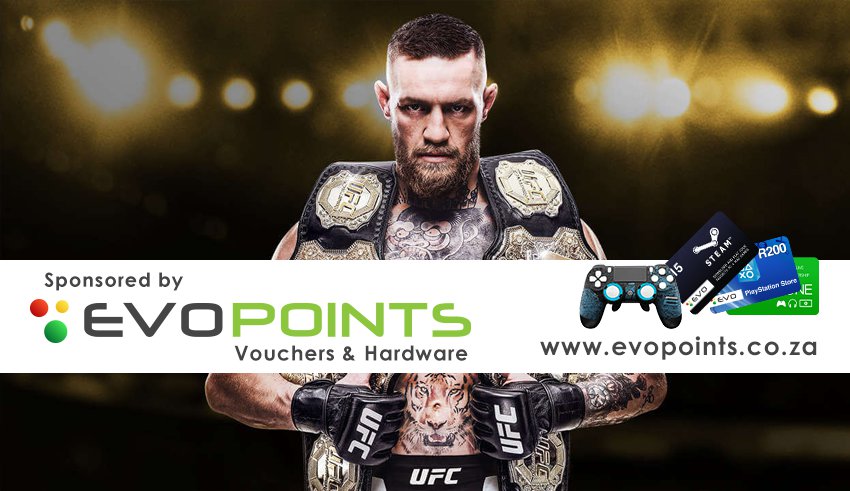 Welcome back to our weekly post of featured downloadable content available for different gaming platforms sponsored by www.evopoints.co.za. Here's this week's list of fresh downloadable games, content and specials.
If you would like to purchase vouchers, you can click the category headers to go straight to the appropriate page on evopoints.co.za
————————————-
PC Gaming — [Steam Vouchers Available]
FANTASY XII THE ZODIAC AGE, 20% off!
Tactical Monsters Rumble Arena
Steam Weekend/Daily Sales and Promos:
Free Weekend – Rock of Ages 2: Bigger and Boulder
VR Weekend Deal – FORM, 40% Off
Free Weekend – Alphabear: Hardcover Edition
Weekend Deal – Telltale Games Publisher Weekend
Free Weekend – Fallout 4 – 50% off
PlayStation — [ PSN Vouchers & Subs Available ]
PS4

Briks 2
Cold Iron PS VR
Dissidia Final Fantasy NT
EA Sports UFC 3
Feral Fury
Frutakia 2
Nightmares from the Deep 3: Davy Jones
Out of Ammo PS VR
The Pierhead Arcade
Railway Empire
Restless Spirit
Strikers Edge
Wulverblade
PS Vita
To see all of the latest PlayStation content posts this week, click here for EU and US or check out the Online Sony Store.
Xbox — [ Xbox Live Vouchers & Subs Available ]
Xbox One

EA SPORTS UFC 3
Digerati Pixel Art Bundle Part 1
ACA NEOGEO SAMURAI SHODOWN III
Shoppe Keep
Wulverblade
EA SPORTS UFC 3 Champions Edition
Railway Empire
Asemblance
Xbox Live Deals With Gold – Check it out here
Xbox One – Fallout 4, Forza Horizon 3, Naruto and More
Xbox 360 – TBA
iTunes App Store
World of Warcraft
For all your codes, vouchers and subscription needs head on over to www.evopoints.co.za to get whatever you need.
Last Updated: February 2, 2018